Elisabeth's Salad Sandwich Wrap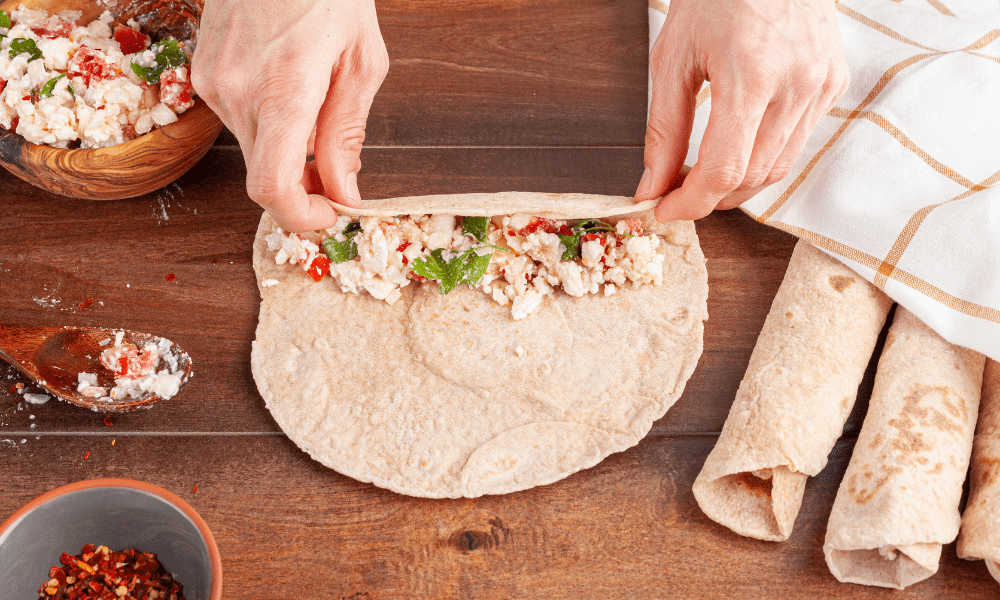 Need to make a healthy and quick lunch? Our resident dietitian, Elisabeth DiDonato, MS, RDN created this recipe and we are obsessed! She provides so many different ways to get creative and switch things up, too! Here's now to make it:
Coconut Wrap
-Mix and match from the following choices:
-Greens: lettuce, arugula, spinach, kale, watercress.
-Veggies: radishes, broccoli sprouts; thinly sliced Brussel sprouts, carrots, red peppers, radicchio.
-Healthy fat: avocado slices, chopped olives, olive oil, guacamole.
-Protein: cooked chopped chicken, sliced steak, flaked fish, hummus, organic deli meat, tofu.
-Seeds: Pumpkin, sunflower or hemp.
Assemble your choice of ingredients in the wrap.
Before wrapping, top with a condiment (optional) e.g., nut mayo or organic mustard.
Elisabeth's "food as medicine" approach to her work helps her provide holistic support to her clients and we are so glad she is integrated into the work we do at Revive. Learn more about her here!
LIKE THIS CONTENT?
Subscribe to our Newsletter and our Social Media pages and get an alert when new content is available!
LOCATIONS
Stamford, CT 37 Glenbrook Road, Suite 3
Norwalk, CT 148 East Avenue, Suite 2A
Miami, FL 1110 Brickell Avenue, Suite 502
FLEXIBLE HOURS
Regardless of your schedule, we can find times that work for you.
CAN'T COME INTO THE OFFICE?
CONTACT US
 (203) 693-4917