What Our Dietitian Thinks About the Hailey Bieber Erewhon Smoothie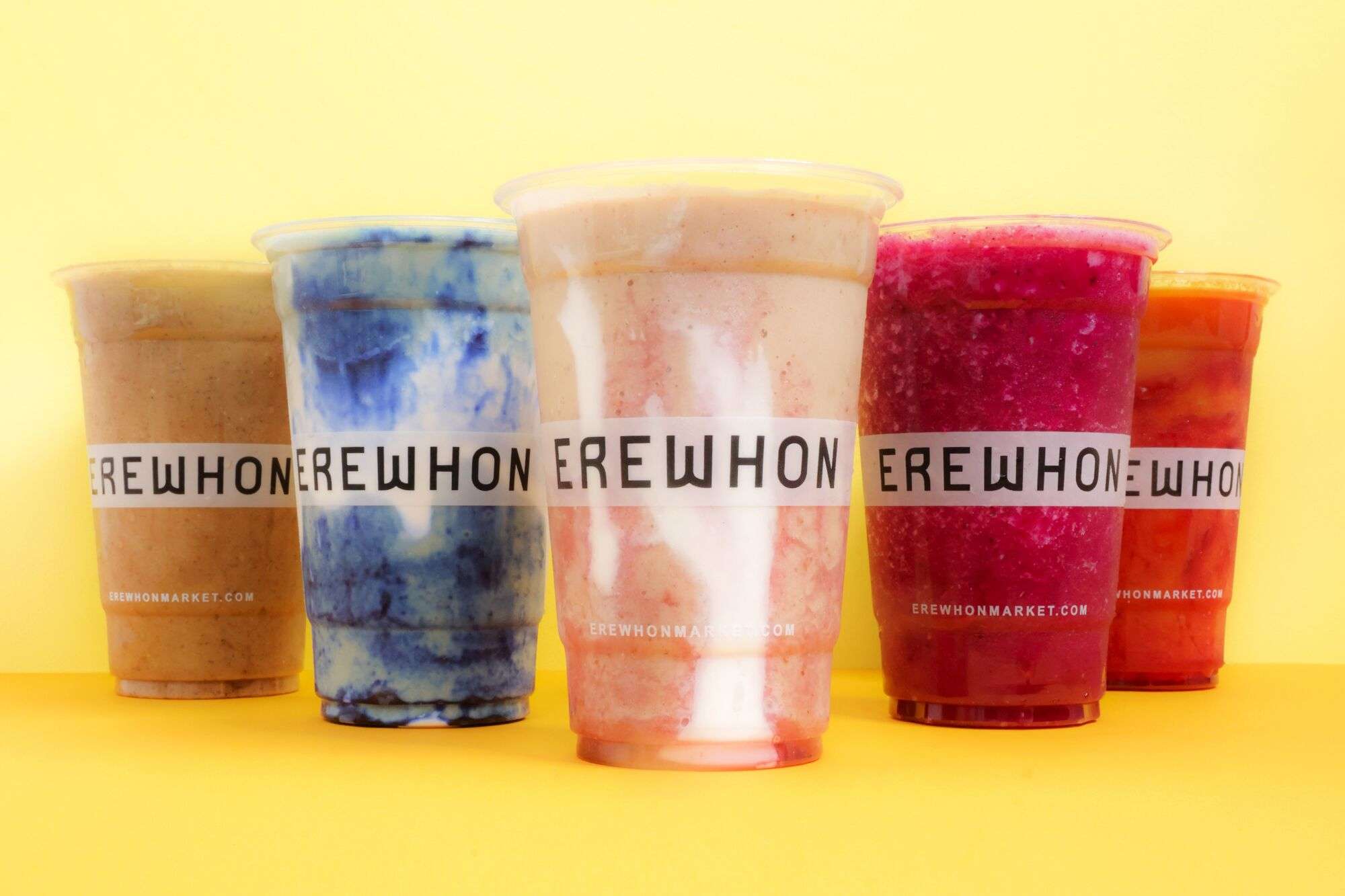 If you've been on Tiktok, you know that the California-based supermarket, Erewhon, has been trending for awhile now. Erewhon focuses on niche, locally produced, organic foods and offers vegan, keto, raw, kosher, and other alternative diets. The brand is also known for its recent smoothie collaborations with celebrities, like Hailey Bieber, Bella Hadid, and Jay Shetty.
This week, we decided to ask our holistic dietitian, Elisabeth DiDonato, RDN to take a look at the Hailey Bieber smoothie and tell us what she thinks. She broke down the key ingredients and described the nutrient benefits of each.
Strawberries

"Strawberries are filled with vitamins and minerals that are great for your body."
Dates

"Dates are a great natural sweetener and they help improve energy and brain function. They have a great source of vitamins, such as vitamin A and B, and minerals such as iron and calcium."
Avocados

"Avocados are easy to digest and are high in essential fatty acids. They are a great healthy fat source and help boost immunity while slowing down aging."
Maple Syrup

"Maple syrup has a ton of antioxidants and is a natural sweetener. With that being said, it is important to be mindful with how much we are adding."
Vital Protein Vanilla Collagen Peptides
Elisabeth has some skepticism about the addition of collagen peptides and advises people to double check the ingredients in their brand at home for natural flavors. "When there are natural flavors you cannot be 100% sure where they are coming from. But in general, collagen is a great ingredient to add to a smoothie as it improves hair, skin, nails, and overall bone health."
"Make sure you're getting a high quality almond milk where there are no added oils. The ingredients should be mostly almonds, water, sea salt or vanilla. Almond milk is a great dairy alternative for smoothies."
"Great source of healthy fats."
Overall, Elisabeth thinks the smoothie is great and has a ton of wonderful skin-aging glowing ingredients. She offers some tweaks to create the best quality smoothie for your body! Check out the smoothie recipe below, so you can make your own (especially, since many of us are on the East Coast, far away from any Erewhon store!).
Hailey Bieber Erewhon Smoothie
1 cup almond milk
2 cups frozen strawberries
1 scoop mbg beauty & gut collagen+
1 tablespoon sea moss gel
½ cup coconut cream
¼ avocado
1 teaspoon maple syrup
2 softened dates
Let us know what you think! Thank you to Elisabeth for her help in breaking down this smoothie for us! We love Elisabeth's "food as medicine" approach to her work, as it helps her provide holistic support to her clients and we are so fortunate to have her integrated into the work we do here at Revive! Learn more about Elisabeth here.
LIKE THIS CONTENT?
Subscribe to our Newsletter and our Social Media pages and get an alert when new content is available!
LOCATIONS
Stamford, CT
37 Glenbrook Road, Suite 3
Norwalk, CT
148 East Avenue, Suite 2A
FLEXIBLE HOURS
Regardless of your schedule, we can find times that work for you.
CAN'T COME INTO THE OFFICE?
CONTACT US
 (203) 693-4917