3 Methods for getting unstuck from Analysis Paralysis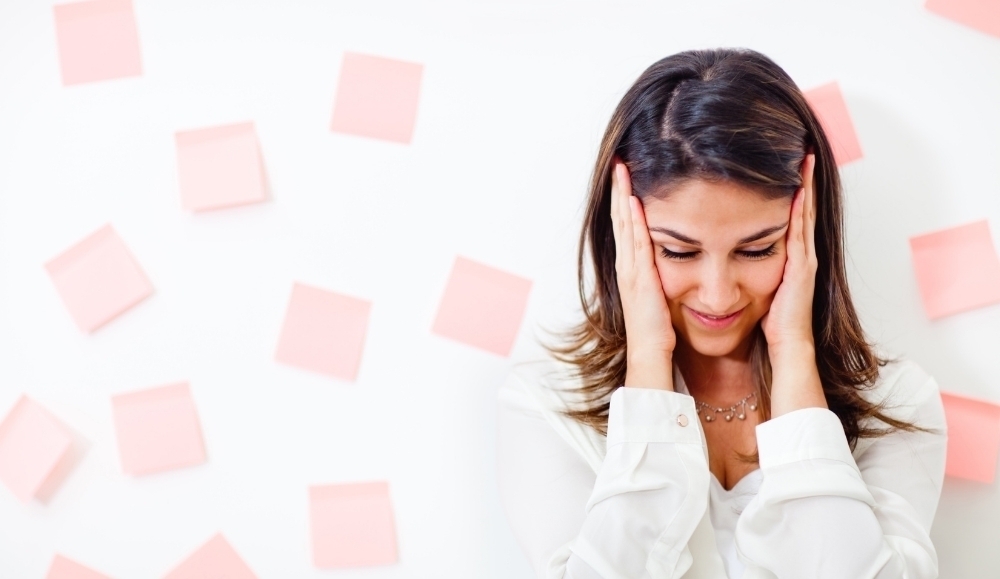 "I know I need to start but I don't know how."
"I need to do this, and this, and that, but also there's this- ok, I can't do any of it."
"It's not ready, it still needs some work. If I just tweak this and fix that some more…"
There's a reason the second P of the 3 Ps of Imposter Syndrome follows Perfectionism. When we have this need to get it right all the time, we either end up overdoing it or we don't do anything at all. Either way, we're stuck. This is Paralysis.
In this mode, Imposter Syndrome is telling us that if we don't do these things right then we'll be found out. So, we overthink it because we can't fathom the thought of doing it wrong. We might be fooled by the idea that if we're overthinking we're doing a lot ("I'm just doing the necessary research" or "I have to exhaust all options so I'm prepared"). But overthinking goes hand-in-hand with anxiety and these actually hold us back from exercising our full potential.
Isn't accumulating information a good thing? Yes and when we get lost in finding out more, we may just do that- get lost. When we're in the land of Imposter Syndrome we think there's so much for us to do, learn, and be so we can prove to them or ourselves that we belong. At this point, instead of capping the amount of information and realizing we're overworking ourselves, we end up buried under our thoughts, paralyzed from the head down.
So, what do we do? How do we get unstuck?
Get comfortable with the discomfort of uncertainty.

The truth is, you don't know how it's going to work out. I don't. No one does. There's no crystal ball to tell you that if you do just one more minute of work that all will go as planned. Coming to terms with the fact that there's no way to be 100% prepared for something can help you rationalize with your overthinking side.

Limit yourself.

Give yourself time to plan and put your plan into action but give yourself deadlines along the way. These smaller deadlines are decisions that are easier to swallow than when the possibilities appear limitless. 

Turn to your support system.

Sometimes the act of telling someone else your thought process helps give you an alternative perspective. Hearing what those who care about you have to say, too, can bring some truths to light. Afterall, your reservation for

analysis paralysis

is for a party of one. Talking it out with a friend helps get you out of your head.
Imposter Syndrome fuels this thinking that we have to do everything perfectly, which leads us right into being stuck thinking of all the ways to do that. It ends up being counterproductive because we're trying to demonstrate that we're more than capable. What's something you've been stuck in the mud on lately? How can you utilize the three tactics above to help you free yourself from this paralysis?
Stay Well,
Catherine at Revive
LIKE THIS CONTENT?
Subscribe to our Newsletter and our Social Media pages and get an alert when new content is available!
LOCATIONS
Stamford, CT 37 Glenbrook Road, Suite 3
Norwalk, CT 148 East Avenue, Suite 2A
Miami, FL 1110 Brickell Avenue, Suite 502
FLEXIBLE HOURS
Regardless of your schedule, we can find times that work for you.
CAN'T COME INTO THE OFFICE?
CONTACT US
 (203) 693-4917