Our Most Underrated Tip for Your Relationship is…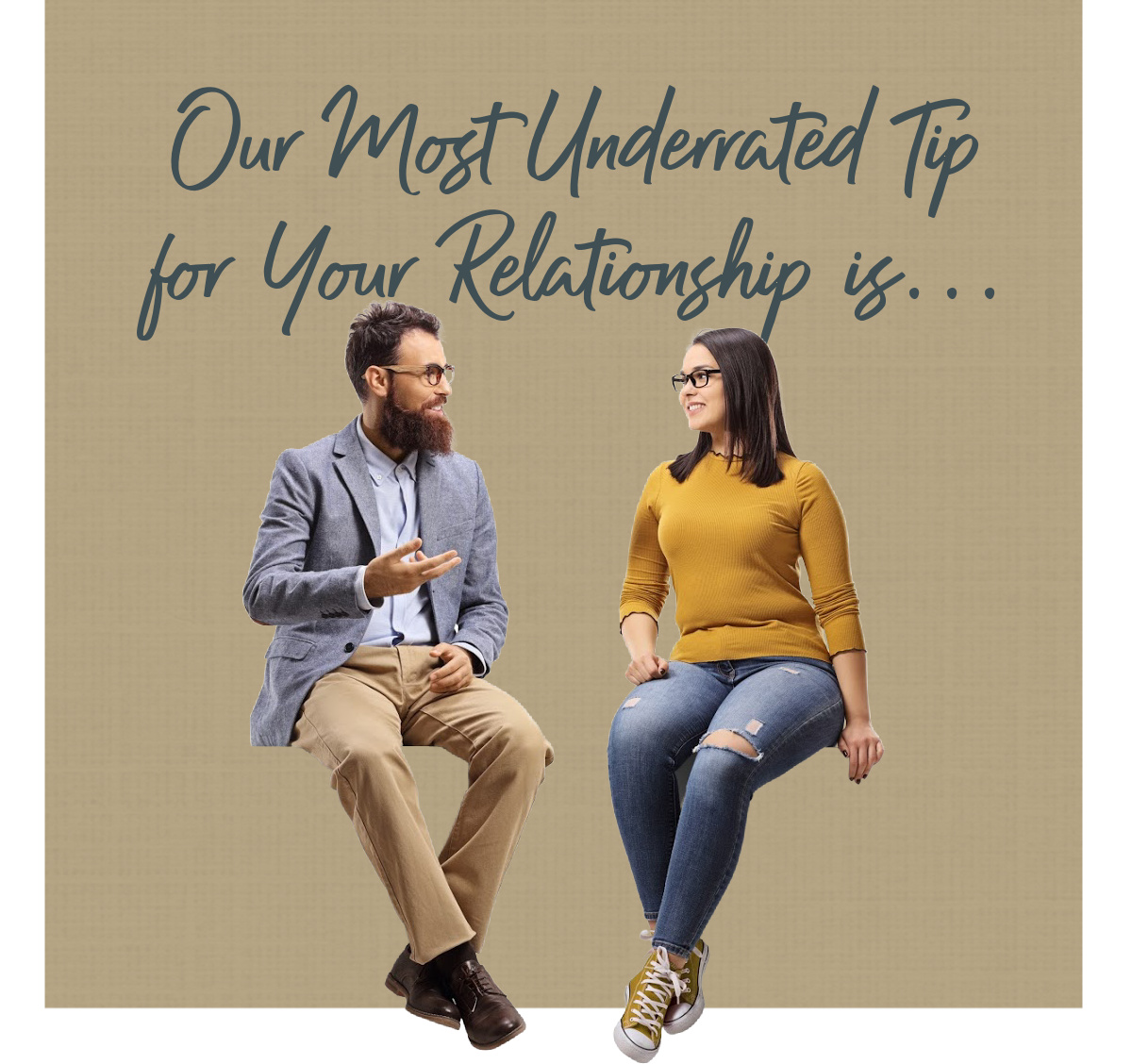 With all of this talk about intentions, we HAVE to touch on the effects of being intentional in our relationships. There's a key component to do this, whether in the romantic kind, or with family and friends. So, what's the secret? Read on to find out and start implementing in your own relationships.
 If you're familiar with some relationship/communication jargon then you may have heard of the term "bid." A bid is a look, gesture, or choice of words expressed by a person to essentially communicate "pay attention to me." Relationship expert and therapist, John Gottman, has described bids as the "fundamental unit of emotional communication." That's a pretty powerful and integral part of the relationship recipe!
So, how can this help? First, recognizing when your partner, friend, or family member is initiating a bid. This could be in a number of ways: in the form of a question, a hand on your shoulder, or calling/texting you out of the blue. The non-verbal cues are the toughest to pick up on, but recognizing these subtle bids is sometimes just as important.
The next thing to do is to respond to the bid. It would be unrealistic to respond to EVERY bid and with EVERYONE. Carefully choosing who it is in your life that typically gets your attention is one place to start. "Turning toward" a bid says to the other "I'm here, I'm listening, I'm paying attention now." Your response is a way to build connection. Being the "bidder" is also necessary and reminding yourself to put a bid out there can further connect you with each other.
Bids are a great example of what it means to be intentional in your relationships. When we recognize and adhere to bids that we want to receive we can be better counterparts to our relationships. In the same way, when we remind ourselves to put a bid out there, we bring ourselves to appreciate our loved ones in the present.
Stay Well,
Catherine at Revive
LIKE THIS CONTENT?
Subscribe to our Newsletter and our Social Media pages and get an alert when new content is available!
LOCATIONS
Stamford, CT 37 Glenbrook Road, Suite 3
Norwalk, CT 148 East Avenue, Suite 2A
Miami, FL 1110 Brickell Avenue, Suite 502
FLEXIBLE HOURS
Regardless of your schedule, we can find times that work for you.
CAN'T COME INTO THE OFFICE?
CONTACT US
 (203) 693-4917