Real or Rom-Com?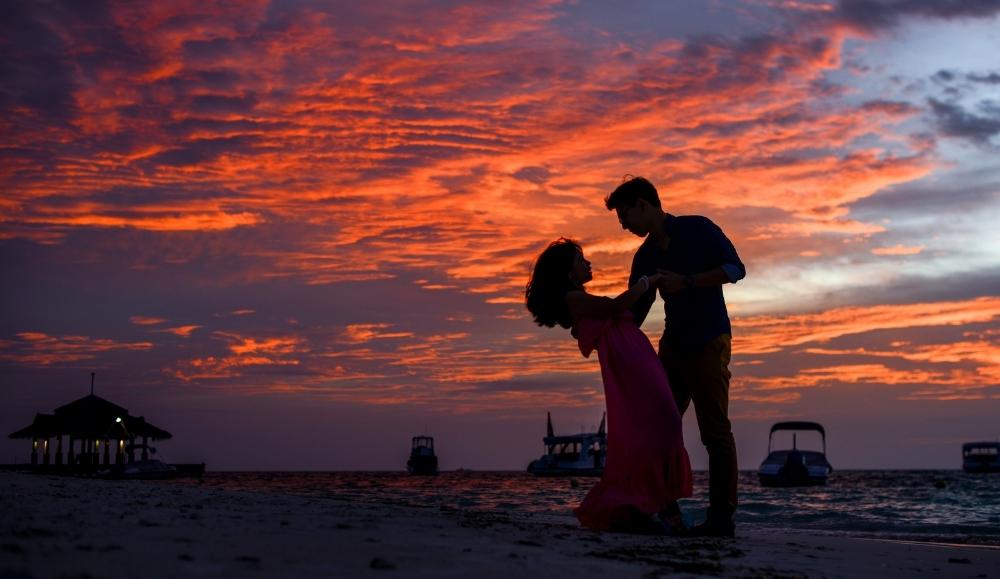 If you picture romance, you might imagine something like two straws in a milkshake, starry eyes, and heart halos. Or, candlelit dinners, 365 days of letters, and hidden camera proposals. Or, maybe you're someone who rolls their eyes at all of the above.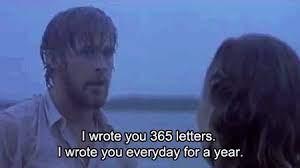 Either way, modern, everyday, real-life romance probably looks a lot different than animated crushes and big screen heartthrobs professing their love. Still, we may base our own experiences, or lack-there-of, on these memorable scenes. They pull at our heart strings and we only hope we'll experience a slice of it in our three dimensional world. And when we don't? Disappointment naturally ensues.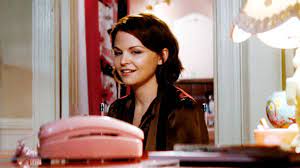 Messages like these are perpetuated in our weekly reality series (thanks, The Bachelor) and HBO reruns (looking at you, Sex and the City) or reboots (assuming you're doing it again, Carrie Bradshaw in And Just Like That). We draw up ideas of what romance is and despite knowing the fictional roots of it all, we let out a long sigh and dream up not if but when this will be us. With that, come ideas and assumptions about romance, and we've collected and rated a few common ones that come up to share just how true (or not true) they may be!
Being in a Relationship in General.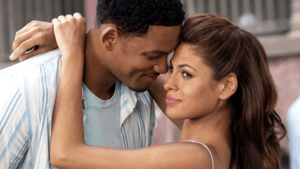 Sometimes the act of being in a relationship is romanticized. The "happy couple is all over each other" and "the happy couple never fights." However, sometimes romantic moments in a committed relationship are few and far between (a topic for another day, perhaps!). As you navigate life's stressors together, there are natural hardships that come along with that. It's what life after the final passionate kiss in the movie truly looks like.
Reality Scale: 3/10
Being Vulnerable.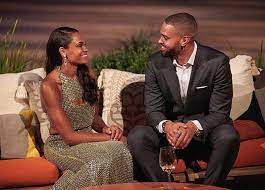 We can get on board with this one. However, it doesn't typically look like, "Can I steal you for a sec?" and then telling someone your life story on the first [group] date. Vulnerability takes time, courage and trust. You might not qualify it as romance to begin with because it can be uncomfortable and awkward. However, opening up to someone builds connection and intimacy, which is a different level of romance entirely.
Reality Scale: 9/10
Proposals.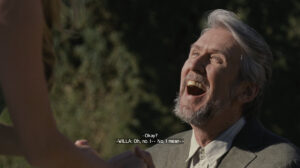 This is a HUGE step in anyone's life. Hopefully one that has been talked about between partners (unless you're Connor Roy). Can the event and gesture itself be romantic? Of course. It's meaning, however, involves a lot more than recruiting a friend to hide in the bushes with your iPhone. It means reflecting on the stage of life you're in and the one you're about to enter into. It's thinking about your finances and your partner's (credit, debt, expenses, budgets, etc.). The actual "ask" might be a romantic setting, but what comes with it are a lot of practicalities.
Reality Scale: 7/10
Being sick.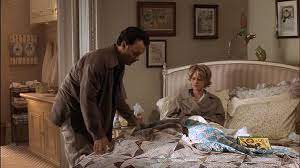 For some reason, some writer thought it up that when someone gets sick in a movie, it's the perfect time for love to blossom. In real-life, being sick is far from cute. When we're not feeling well, sometimes we want to be left alone and when we do want to be taken care of it's not this elaborate scheme to inevitably fall in love with the person bringing us soup. Although, the writer's intentions make sense: when we're sick the tough skin is weakened and our vulnerabilities shine through more easily and the caretaker, normally oh so stubborn, shows their soft and gentle side. Still, we're thinking there are more effective ways and opportunities to be vulnerable (off screen, of course).
Reality Scale: 1/10
The Holidays.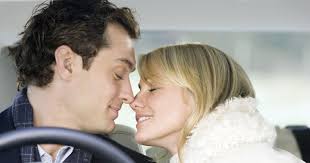 The "magic" of the holiday season means that love is "supposed to" appear as easily as frost on your windows in the morning. In reality, the holidays can be really stressful with increased worries about finances, rushing to get things done, and family obligations. There can be a lot to enjoy when it comes to the holidays but sometimes we're overburdened with other pressures and challenges that they whiz by.
Reality Scale: 5/10
Meeting Someone for the First Time.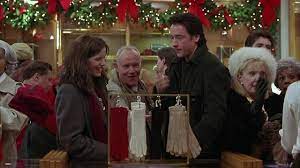 If you lock eyes with someone reaching for the same last pair of gloves as you, or if you happen to trip and the person of your dreams is right there to catch you, then this is true. Because of the many meet-cutes played out in movies, we might expect this to be how we meet our special someone. But, since there's no script and cameras aren't rolling, this is probably not happening. Honestly, sometimes meeting someone new is awkward. Sometimes we don't even like someone when we first meet them.
Reality Scale: 1/10
Whether or not you believe these on-screen or storybook romances can come true, they are entertaining. We may have certain expectations when it comes to romance and reflecting on where those come from may help us adjust and create different expectations.
Stay Well,
Catherine at Revive
LIKE THIS CONTENT?
Subscribe to our Newsletter and our Social Media pages and get an alert when new content is available!
LOCATIONS
Stamford, CT 37 Glenbrook Road, Suite 3
Norwalk, CT 148 East Avenue, Suite 2A
Miami, FL 1110 Brickell Avenue, Suite 502
FLEXIBLE HOURS
Regardless of your schedule, we can find times that work for you.
CAN'T COME INTO THE OFFICE?
CONTACT US
 (203) 693-4917