These are the Top 4 Ways We Define Therapy!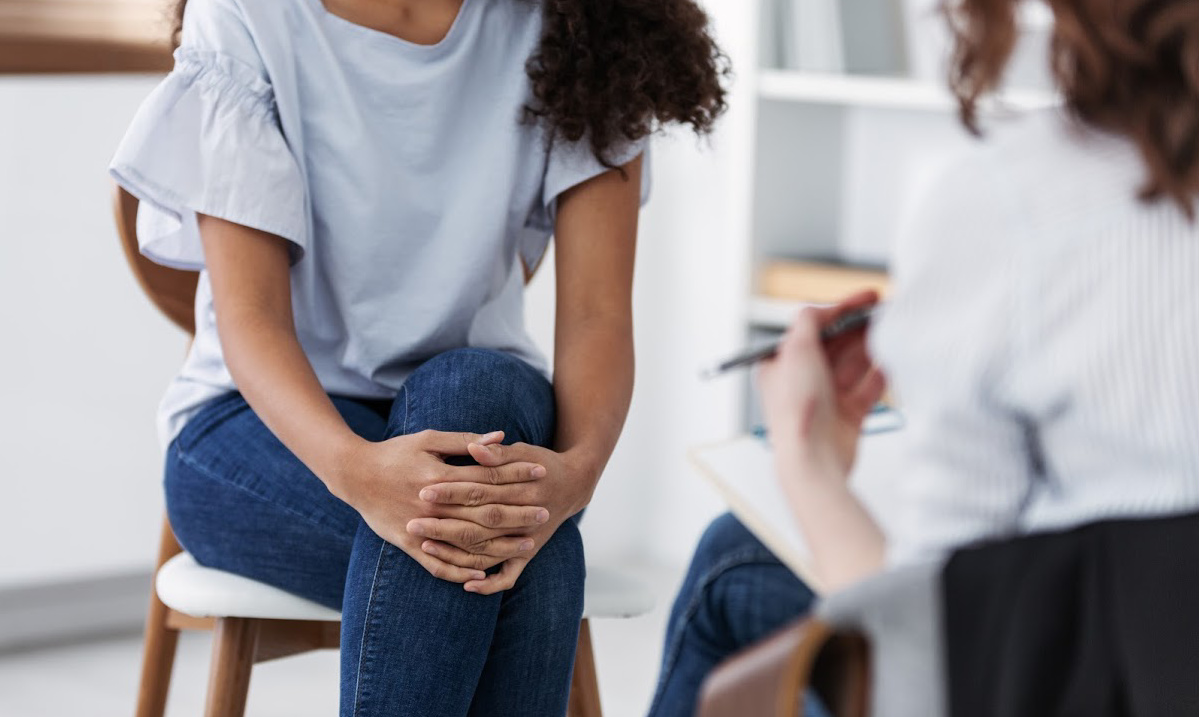 What is therapy? Therapy can be a lot of things. What it is for one person can differ for another. Or, what it is for one time in your life may be different at another time. What is consistent is that therapy is a great resource for anyone who is "stuck," or finding it difficult to navigate a particular situation, relationship, or life transition. Sometimes therapy is trauma-focused while other times it may be family-oriented. Therapy may also look different depending on who your therapist is or what your needs are. Because of all of these differences, we created a list of a few similarities of what therapy IS.
Therapy is VULNERABLE. You have to get vulnerable to partake in therapy? In short, yes, but, this doesn't always happen right away for many people. Sometimes it takes one session and sometimes it takes forty sessions for someone to feel comfortable "peeling it back." Being vulnerable means going outside of our comfort zones and as we've discussed before, breaching those comfort zones is necessary for growth (more on that here!). 
Therapy is WHAT YOU MAKE OF IT. Another key part of engaging in therapy is that it is what you make of it. It's your hour to use and the therapist is there to help guide you through it. Whatever you bring to the room (Zoom OR in person) is a foundation for where this process will take you.
Therapy is HARD. First off, it's brave of anyone to reach out for help. Then, it's also challenging to make a new commitment to yourself- shaking up your schedule AND showing up for something that can get pretty uncomfortable at times. Continuously being self-reflective can get tiresome (this is also a sign that you're putting in the work to get yourself "unstuck.").
Therapy is GAINING PERSPECTIVE. When our thoughts are consuming, it's often difficult to absorb alternative ones. Therapy can help in offering other perspectives that we either haven't allowed ourselves to think of or have had such a blockage that we haven't been able to view something any other way. Sometimes we end up abandoning our original perceptions and adopting new ones and sometimes we end up reaffirming our original positions.
In sum, therapy is A LOT OF THINGS. This list isn't exclusive as there are many other ways to describe what therapy is and what it can offer anyone at any time. Let us know what therapy is for you in the comments!
Stay Well,
Catherine at Revive
LIKE THIS CONTENT?
Subscribe to our Newsletter and our Social Media pages and get an alert when new content is available!
LOCATIONS
Stamford, CT 37 Glenbrook Road, Suite 3
Norwalk, CT 148 East Avenue, Suite 2A
Miami, FL 1110 Brickell Avenue, Suite 502
FLEXIBLE HOURS
Regardless of your schedule, we can find times that work for you.
CAN'T COME INTO THE OFFICE?
CONTACT US
 (203) 693-4917