3 Ways to combat these common barriers to self-care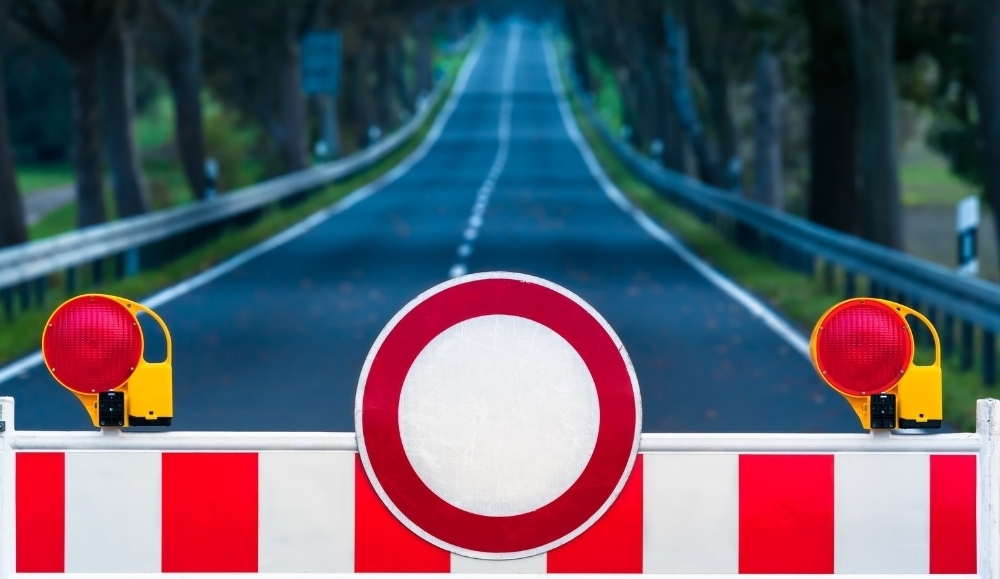 When it comes to barriers to self-care, there are some things we CAN predict and some things we CAN'T. A barrier is anything that gets in the way of us engaging in a self-care practice. For example, you can foresee that your self-care will change in the warmer months if you're someone who uses time outside as self-care. Alternatively, you can't anticipate (or even control) if a hurricane rolls in and you're stuck inside. This doesn't mean that your self-care should get washed away when those high winds roll in. What it does mean is that sometimes we need to adjust our self-care. Let's look into barriers a little more to further understand how they pose a threat to our self-care AND how to prepare and adapt when we need to.
A barrier isn't always weather of course, and sometimes a barrier is much less obvious. Some of these seemingly invisible barriers are:
Change in our role/roles: This could be as apparent as a promotion at work (or, inversely, being laid off) or caring for a loved one (i.e. aging parents or when someone has fallen ill). When our roles in our work-life or personal-life change, our time is divided differently than it was prior to that change. Just as our responsibilities shift, so does our self-care. With some of these, it may seem like self-care gets lower down on the to-do list, but it's when we begin occupying these new roles that we're going to need self-care even more.
Shifts in our schedule: Whether it's moving from summer to fall or beginning a new project, our schedules can move around gradually or rapidly. When a new task is added or work starts a little earlier in the morning, we can be just as quick to abandon old routines altogether.
Life transitions: Going to college, having children, moving in with a partner- these monumental phases of life can be a shock to our predictable everyday life. When you have a toddler waking up at the crack of dawn, it's not as feasible to fit in your 7am workout class. These big steps in life come with significant adjustments, which means your self-care needs adjusting, too.
The two common denominators between all of these barriers are change and time. We can't prevent change and we certainly can't stop time, but we can prepare (to an extent) for both. When we anticipate a transition, we have the opportunity to adapt our self-care plans. When a change comes out of nowhere, it's a bit tougher but with some reflection, we can rework our self-care practice to fit our new environment.
You can name your barrier and you know it's there. Now what?
Use foresight:

For the barriers you can anticipate, give yourself time to prepare. Recognize what might need rearranging when changes do occur (ie. when going back to school). For the barriers that are less predictable, think about which parts of your self-care are important to hang onto.

Practice self-compassion:

As you notice changes around you, note that you may need to change your expectations for what your self-care is. Give yourself credit for what you ARE doing (Brushing your teeth? Getting to work on time? Eating all your meals?).

Give yourself an adjustment period:

Just because you've been shocked into a new role or have a new schedule, doesn't mean you need to be at the top of your game right away. You're allowed some time to reorganize yourself, including how you engage in self-care.
Stay Well,
Catherine at Revive
LIKE THIS CONTENT?
Subscribe to our Newsletter and our Social Media pages and get an alert when new content is available!
LOCATIONS
Stamford, CT 37 Glenbrook Road, Suite 3
Norwalk, CT 148 East Avenue, Suite 2A
Miami, FL 1110 Brickell Avenue, Suite 502
FLEXIBLE HOURS
Regardless of your schedule, we can find times that work for you.
CAN'T COME INTO THE OFFICE?
CONTACT US
 (203) 693-4917