4 Surprising Ways To Sneak Vitamin C Into Your Day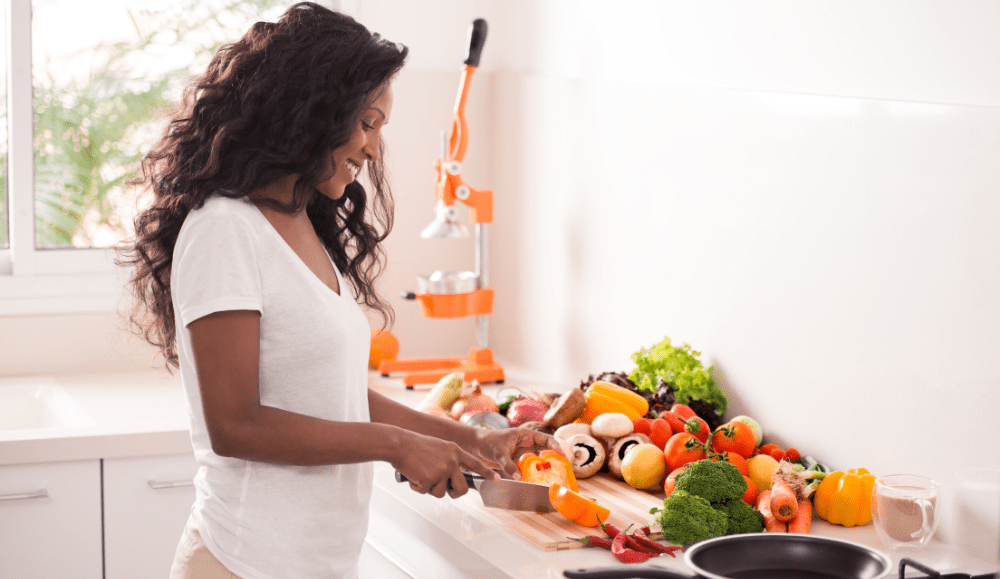 When we think of vitamin C and food, often oranges come to mind. While oranges are delicious and an excellent source of vitamin C, there are many other foods that have lots of it! Check out these four delicious recipes that you can incorporate into your diet for a boost of vitamin C: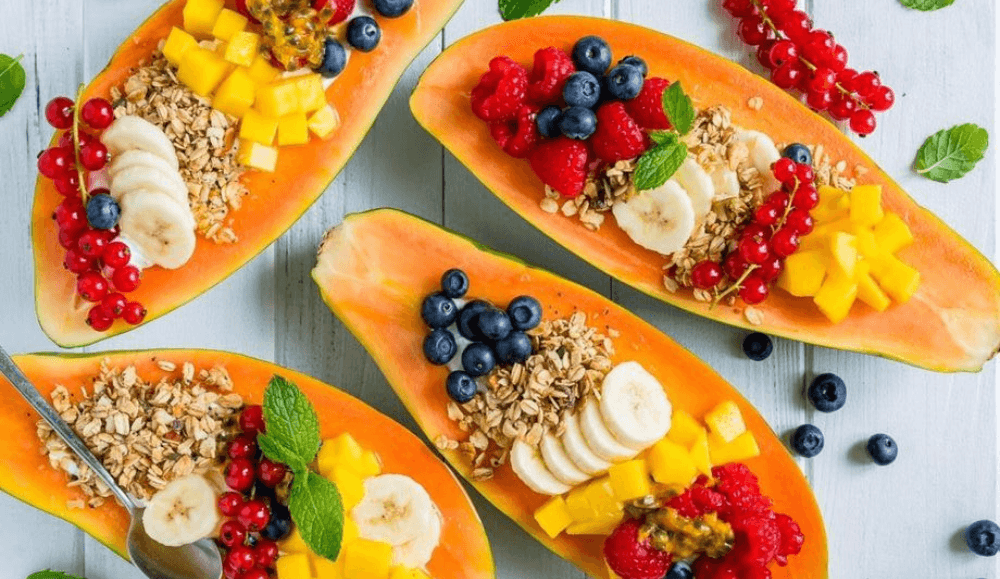 Having the same breakfast every morning can become boring. This papaya breakfast boat is sure to turn things around and upgrade your breakfast. It'll also provide around 95.6 mg of vitamin C to start off your day! "Papaya also contains papain and chymopapain, which help aid in digestion and reduce inflammation in the body," Elisabeth DiDonato, MS, RDN, says. (Have you heard Revive has a new team member!? Learn about Elisabeth here!). Elisabeth mentions how eating papaya on an empty stomach first thing in the morning is known to help cleanse the digestive system of toxins while decreasing swelling and inflammation. Make sure to add your preferred yogurt and yummy toppings like cacao nibs or nut butter to make it your own!
Kale is an amazing base for any salad, and you may not have known that it's rich in vitamin C, too! This recipe calls for about 3 cups of kale, resulting in  44.7 mg of vitamin C. Pairing the kale with olives, cucumbers, tomatoes, and feta makes it delicious and a great option for your summer lunch.
Brussel sprouts are the perfect vegetable to pop into the air-fryer for a simple and quick appetizer or side dish. Surprisingly, one cup of cooked brussel sprouts will give you about 96.7 mg of vitamin C. This recipe will help you take your brussel sprouts to the next level, with the delicious addition of balsamic, for your pre-dinner snack!
Stuffed peppers are so versatile, being able to add many different fillings to make a delicious meal! To get the most out of your vitamin C intake, opt for red bell peppers instead of other colors since they provide the most vitamin C per serving, at around 152 mg for a medium pepper. With easy prep and simple ingredients, this recipe is a go-to for dinner any night. 
Which recipe will you try this week?
LIKE THIS CONTENT?
Subscribe to our Newsletter and our Social Media pages and get an alert when new content is available!
LOCATIONS
Stamford, CT
37 Glenbrook Road, Suite 3
Norwalk, CT
148 East Avenue, Suite 2A
FLEXIBLE HOURS
Regardless of your schedule, we can find times that work for you.
CAN'T COME INTO THE OFFICE?
CONTACT US
 (203) 693-4917