5 Creative Activities to Spark Joy this Week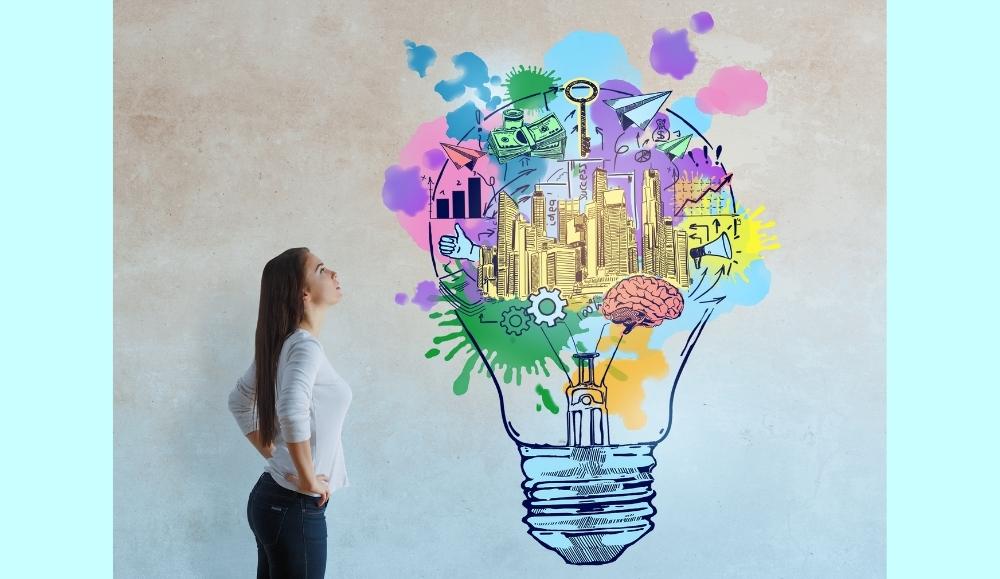 As kids, creativity is part of our nature. Through make-believe, craft projects, and games of pretend, our imaginations are filled with creative thoughts and ideas. As we age, we tend to starkly declare either, "I'm not creative" or "I am creative" and if we don't pursue a career in the arts, writing, or practice any hobbies of the like, sometimes we abandon creativity altogether. No matter the category we've placed ourselves in, we probably don't let those "creative juices flow" often enough. 
For the anti-creatives: If you're someone who shys away from standard creative acts: drawing, painting, crafting, writing, I'd like to inform you that these aren't the only ways to channel your right-brain. Don't deny that you have one because you do! Creativity is not only making something with Mod Podge from Michaels and if you're an "anti-creative" you may not even know what Mod Podge is. (I like crafting and I'm still unsure what this semi-glue substance truly is). Crafting supplies aside, it's safe to say that if your idea of a portrait is a stick figure then you may be hesitant to open yourself up to any creative outlet. There are alternatives- hallelujah! Some of which include, but are not limited to:
Adding a different ingredient to your coffee (wild, I know!)

Mapping out a new walking route (have you done the same one since March 2020?)

Ordering takeout from a place you've never tried (spice things up!)

Rearranging your living room (have you tried the couch by the window!?)

Painting your nails with a new color (or even go OPI instead of Essie! Gasp!)
It might sound silly, but these small changes are fun and simple ways to incorporate a little creativity into your life!
For the no-timers: Simply put, introducing something into your life usually means needing to carve out time for it. However, as mentioned in the list above, some of these things you may already be doing (Have a standing nail appointment? Always take a morning walk? But first, coffee!?). In fact, drawing attention to some of the existing habits you have in this way can help pull you out of the monotony of them. It sort of acts like a catalyst for you to potentially look forward to these various tasks again.
For the it's-a-jobbers: If you work in graphic design, are a writer, or have some occupation in a typically creative role, when it comes to seeking out creativity don't count yourself out. When it becomes a job, it may lose its luster a bit. Plus, the confines of your job may not allow you to completely push all of those creative buttons that I know you have. If that's the case, try honing in on one of these talents. If you're a graphic designer, maybe you like to sketch in an actual book with actual pencils. If you're a writer, maybe you enjoy photographing nature. Choose one skill outside of your line of work and pick one night a week where you allow yourself to enjoy it.
Why is CREATIVITY important? Accessing our creative sides is a form of play and play is an important component to our overall wellness. Esther Perel says, "Play Is The Pleasure Of Being Inventive, Mischievous, Imaginative, And Trying Something New." How can you use your imagination, try something new, do something mischievous or inventive this week?
Stay Well,
Catherine at Revive
LIKE THIS CONTENT?
Subscribe to our Newsletter and our Social Media pages and get an alert when new content is available!
LOCATIONS
Stamford, CT 37 Glenbrook Road, Suite 3
Norwalk, CT 148 East Avenue, Suite 2A
Miami, FL 1110 Brickell Avenue, Suite 502
FLEXIBLE HOURS
Regardless of your schedule, we can find times that work for you.
CAN'T COME INTO THE OFFICE?
CONTACT US
 (203) 693-4917