How to Know if You're Making Progress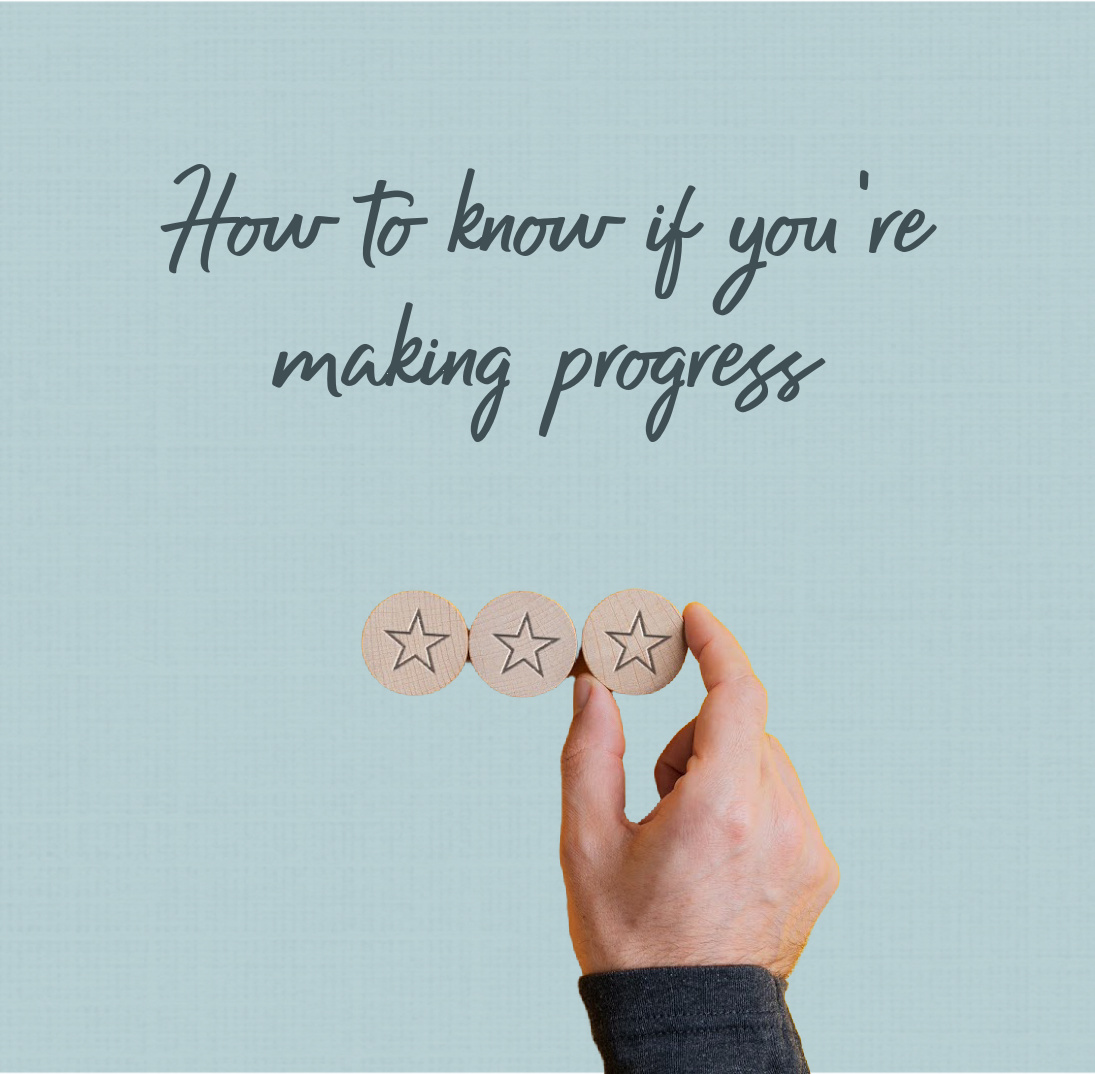 When we set intentions we begin to think about how we'll see change, which is why we need a suitable way to track our progress. How do we do that? Follow these 3 easy steps below! 
Ask yourself: "Does this intention fit/make sense for me right now?"

Many of us strive for bigger and better, which is great AND can also give us an unrealistic forecast for the here and now. As you set your intentions, meet yourself where you're at right now, and be kind to yourself. This is like if you wanted to incorporate meditation into your routine, you might not begin with 30 minutes of sitting quietly if you have never done this before. Meeting yourself where you're at would be like starting with 5 minutes of meditation – dipping your toes in and getting comfortable before jumping in AND accepting a slower, more gradual transition.

When looking for a tool for measuring, look at yourself – not at others.

When we evaluate ourselves based on other people, we aren't giving ourselves an accurate measurement. Comparing yourself to others usually leads to feelings of disappointment, defeat, and hopelessness. Comparing you to you provides a more individualized representation of your *very own* map towards success.

The effort of trying = Progress.

Sometimes we're looking for results right away, and when we don't see them, we get down on ourselves and sometimes even give up. What we're not often told is that the actual action of trying is real progress. When we're trying, we're opening up possibility, and *that* is how we truly learn and grow.
Take a moment to think about how you can track your progress this week with these steps!
Stay Well,
Catherine at Revive
LIKE THIS CONTENT?
Subscribe to our Newsletter and our Social Media pages and get an alert when new content is available!
LOCATIONS
Stamford, CT 37 Glenbrook Road, Suite 3
Norwalk, CT 148 East Avenue, Suite 2A
Miami, FL 1110 Brickell Avenue, Suite 502
FLEXIBLE HOURS
Regardless of your schedule, we can find times that work for you.
CAN'T COME INTO THE OFFICE?
CONTACT US
 (203) 693-4917