Embrace Gratitude + Experience Joy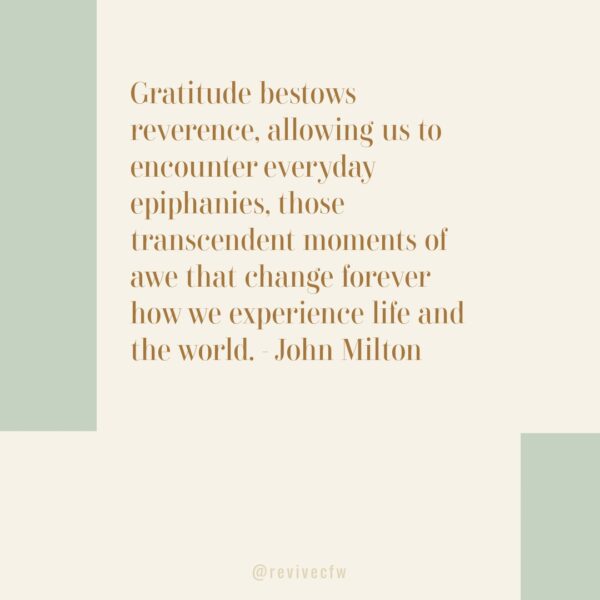 Often, people mistakenly think joy is synonymous with happiness. The difference: to be happy is temporary and joy, rather, is a state of mind. So how do we get from happiness to joy? How do we get from a fleeting moment of feeling good to consistent and unparalleled joy? With gratitude. If you're familiar with Brene Brown, she puts it so eloquently when she says, "when we lose our tolerance for vulnerability, joy becomes foreboding." The practicing of gratitude allows us to open up (hello, vulnerability!) and let joy in. Whether that's a daily practice through journaling or sharing what you're grateful for before a meal, you begin to allow yourself to let joy sit there with you.
When we prevent ourselves from getting too excited about something or we don't relish long enough in an amazing experience, we don't get to experience joy. I've had clients on and off again say that they'd rather think the worst would happen because then if it does they won't be disappointed. Most of the time, doing this doesn't keep us from disappointment, sadness, and even devastation. Instead, we're left wishing we had absorbed all of the good feelings when we did have them- all of the hope, all of the excitement, and yes, all of the joy.
If that's the case, then what risk are we really taking? If when all is lost and we've "leaned into Joy" as Brene has said, then we get to remember all of that. If we don't, then we wish that we had when the opportunity was there.
Joy can show up in so many ways and often it's in the nooks and crannies of our everyday. Sure, when we get a new car,  get accepted to a college, get engaged, we're going to feel something profound. But that's not necessarily where joy lies, or it's not the only place it lies. When those bigger moments are rarer (usually) then we can look to the smaller ones to sneak a peek at joy. Your partner prepares breakfast for you one morning, your favorite body wash has just enough left in it for your shower, you have time to spend outside.
I just read the book Atomic Habits by James Clear who emphasizes the importance of the smaller steps that add up to bigger results when creating new habits. In thinking about joy, it's imperative to focus on and feel grateful for the atomic moments that we have to begin to cultivate joy.
More on the connection of joy and gratitude here: https://youtu.be/RKV0BWSPfOw
Stay Well,
Catherine at Revive
LIKE THIS CONTENT?
Subscribe to our Newsletter and our Social Media pages and get an alert when new content is available!
LOCATIONS
Stamford, CT 37 Glenbrook Road, Suite 3
Norwalk, CT 148 East Avenue, Suite 2A
Miami, FL 1110 Brickell Avenue, Suite 502
FLEXIBLE HOURS
Regardless of your schedule, we can find times that work for you.
CAN'T COME INTO THE OFFICE?
CONTACT US
 (203) 693-4917