How to Spring into the Spring Semester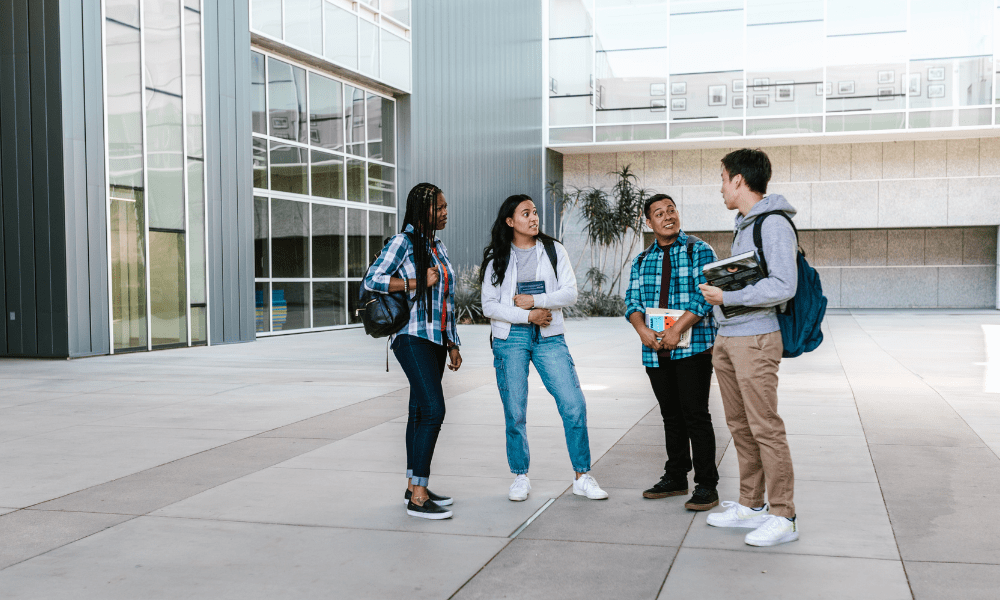 It's time to get back into the student headspace. Being off for more than a month, it can be challenging to adjust into school-mode. But, remember that it takes time to adjust! Even syllabus week usually is a way for us to slowly flow into the semester! Here are some tips to help spring you into the semester and help you get on track:
Keep your eyes on the prize

: It can be tempting to stick to your vacation habits by shopping online for spring break outfits during class. Instead, try to use spring break as a motivator to do well in your classes. It might seem like that break is far away but use it as a reward for all of your hard work. Write down all the important dates from each class to get organized and started sooner rather than later. This will help you better manage your time, so you can plan out your spring break on your weekends

Think of the "future you" but be "present you"

: With the spring semester in full swing, your peers might already be talking about finding a summer internship or what their plans are when they graduate. Especially when you're in the "I feel like everyone else around me knows what's next but I don't" boat, this might be overwhelming chatter around you. Remember, you are still a student and there are a lot of perks that come along with it. Utilize career services and other faculty that can help guide you. While you're thinking of "future you," think about what you want most out of this semester and write it down. A higher GPA? Getting involved on campus? Finding that summer internship? Don't forget about the things you want in the present too, like soaking up time with your roommates, going out to your favorite food spots or bars, and enjoying life as a college student!

Learn from your mistakes: As you go through your spring semester and you reflect on the past semesters, there are probably many you've made mistakes to look back on (We can all think of some!). Getting a poor grade on your first test isn't going to flunk you out of the class. We don't always see these as teachable moments though. Sometimes we're too caught up in disappointment and defeat. When we use the new semester as a fresh foundation we can more rationally reflect on our past. Think about what you can learn  from any of the mistakes you've made to help you improve for next time. After all, we are all here to learn and this is the perfect way to!
I'm excited to get my semester going to try out these ways to ease into it all. What helps you transition into the spring semester? 
LIKE THIS CONTENT?
Subscribe to our Newsletter and our Social Media pages and get an alert when new content is available!
LOCATIONS
Stamford, CT 37 Glenbrook Road, Suite 3
Norwalk, CT 148 East Avenue, Suite 2A
Miami, FL 1110 Brickell Avenue, Suite 502
FLEXIBLE HOURS
Regardless of your schedule, we can find times that work for you.
CAN'T COME INTO THE OFFICE?
CONTACT US
 (203) 693-4917