10 Essentials for Commuter College Students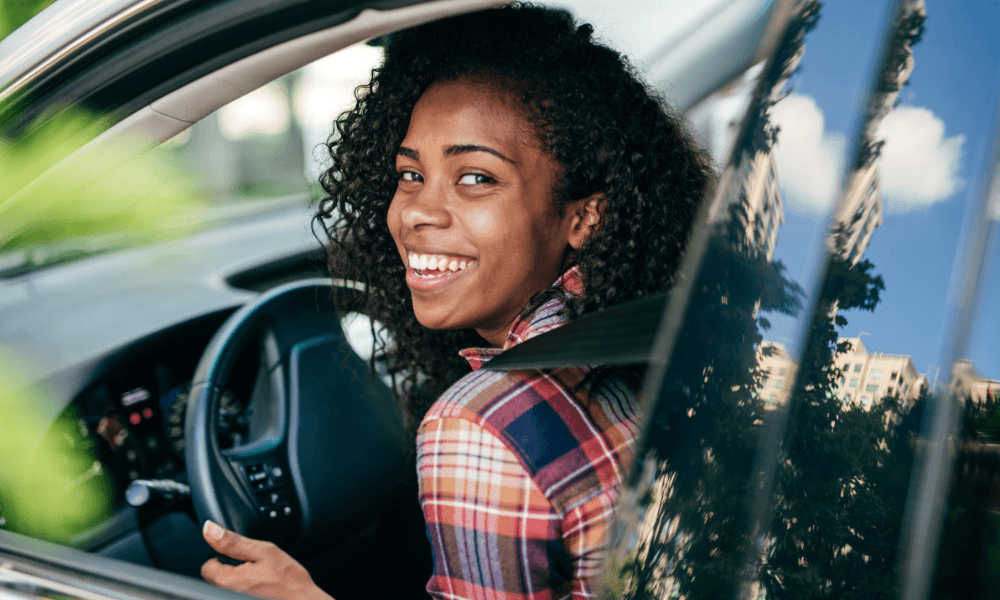 It can be a little more difficult to commute to school than to live on campus. If you forget to bring your water bottle or carry an umbrella, you can't immediately dash to your dorm in a hurry. You have to be ready for any situation when you commute to college. Here are some essentials that I have used that I think can help you take on this semester!
Laptop Bag

: Carrying around heavy bags all day can take a toll on you. I used to use a big tote bag but it ended up getting messy and heavy very quickly. Using a laptop bag is better suited for today's classes since most of our classes require use of multiple online platforms. I use a laptop and an iPad for every class to stay organized so I don't have to carry around an extra planner or any books. Using a bag with a lot of compartments can help bring more of what I need with me throughout the day. 

Small Card Holder

: If you are like me and love to keep cards behind your phone, it's time for a change. It's always an inconvenience when I have to take off my phone case to get the cards I need. Having a card holder is easier to store them all in one place. Sometimes, I just have to scan my card to get into buildings so having a card holder is easier to tap the card in the wallet rather than taking out the whole card and having to place it back where it was. Having this really helps me stay more organized and not lose my cards. Also, I bring other important cards such as insurance cards, with me in case of an emergency. You never know what card you might need throughout the day, so having them all organized is better than having them packed into your phone case. 

Portable Charger and Phone Charger

: You never want to be stuck at school while your phone is dead. I usually pack a charger that I can use in class and then I would use a portable changer in case I'm not near an outlet and my phone is about to die. I like bringing every charger I need anyway so I can charge my devices during class and then when I get home they are all charged up to do my homework. 

Extra bag of clothes

: You never know how long you might be on campus. Want to do a quick workout? Got your clothes rained on? Need something to change into after an interview? I like to keep clothes in my car that I normally don't wear at home and that I don't mind putting on for the time being on campus. This also helps me not worry about the "what if" scenarios, so I can get on with my day and just focus on my classes. 

Personal Care Item

s Ba

g

: This is also something I store in my bag that I usually take out multiple times throughout the day. You never know when you're running out of the house and forgot to do part of your morning routine. Some things I keep in there at all times are lip balm, deodorant, hand cream, hand sanitizer, perfume, a face mask, medicine, a mini hairbrush, hair ties, toner and sunscreen. These are just some things that I know I can grab and don't have to worry about finding. I also like to keep pens and pencils in there for when I have to sign my name into class, but it also serves as a reminder to reapply some of these items. This is one of my favorite parts of my everyday school bag!

A Book:

I like to carry around a book I have been reading in case I need to fill up some time on campus. I usually will leave it in my car so I don't have to carry it around all day, but it's something I like to have in case my Airpods (

another necessity!

) are on low battery or I don't have a podcast to listen to. This also helps keep me accountable for when I do want to read everyday but I might just not have the time when I am home. If you don't use a car to commute, I recommend downloading a book onto your phone or another device to read while you're on the train or bus.

Water Bottle

: Now with water bottles becoming a new trendy accessory, it can be hard to not buy the most popular one right now, and I have definitely fallen into that trap. I recommend buying a water bottle for campus that is lightweight and the straw isn't sticking out of the water bottle. In case you drop the water bottle on the floor, you can't wash the straw right away on campus. Having a lightweight water bottle is also important for when you're carrying it around on campus all day. And make sure it keeps your drink cold! If your campus has an easy filtered water bottle filler fountain, I recommend using that as your reminder to drink water throughout the day. If I'm near one during a class, I will usually fill it up before a class and make sure I drink all of it before I pass it again to refill. 

Snacks:

Food on campus can get pricey quickly, so I recommend storing some snacks in your bag or your car before you head out. I try to bring a variety of them because you never know what you might be in the mood for. I linked my favorite ones from Trader Joe's that are also vegan! It can be hard to find healthy options on campus so bringing your own can really be a benefit of commuting! 

Blanket

: Being on campus all day and nowhere to really relax can get tough. I suggest leaving a blanket in your car if you have a long break in between classes and just need to take a short nap during the day. I usually find an empty classroom that isn't being used for a while to relax or catch up on some work and those classrooms can get cold so bringing a blanket can help with that as well! 

Lap Desk

: This is when you are finally home from a long day on campus and have to begin getting work done. It can be hard to find a place in your house that's not your bedroom to get work done so having a lap desk can help get you more in the student headspace to get things done. You can also carry it with you and leave it in your car when you need your own space while you're on campus. 
I hope this helps you succeed in your upcoming semesters! Which items help you as a commuter student?
LIKE THIS CONTENT?
Subscribe to our Newsletter and our Social Media pages and get an alert when new content is available!
LOCATIONS
Stamford, CT 37 Glenbrook Road, Suite 3
Norwalk, CT 148 East Avenue, Suite 2A
Miami, FL 1110 Brickell Avenue, Suite 502
FLEXIBLE HOURS
Regardless of your schedule, we can find times that work for you.
CAN'T COME INTO THE OFFICE?
CONTACT US
 (203) 693-4917