How We Benefit From Setting Boundaries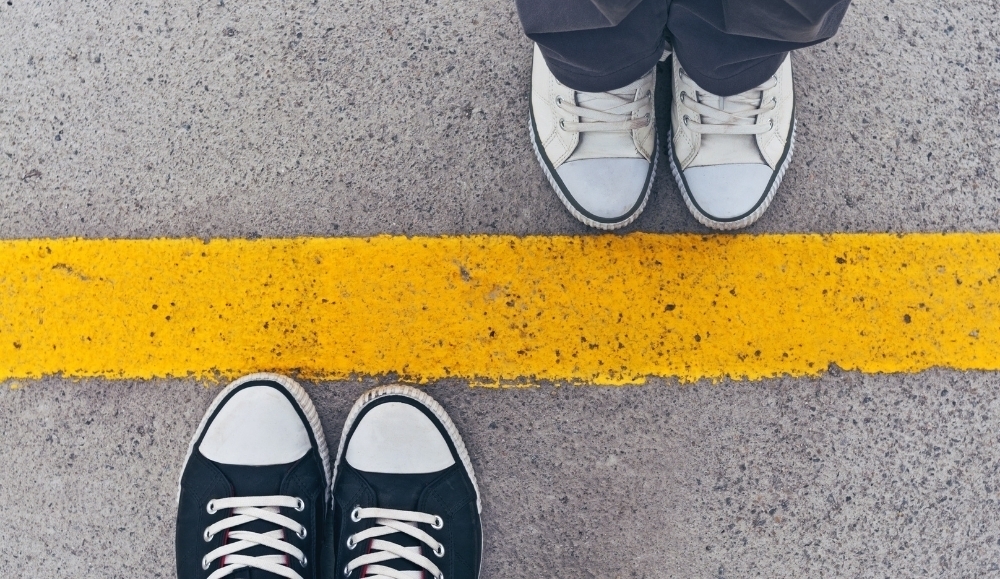 Sometimes boundaries are clear and understood and sometimes they're vague and confusing. We set boundaries with all of those around us- with coworkers, partners, friends, family, neighbors and even with the person delivering our takeout. We also might have a challenging time setting boundaries if it means changing those boundaries, like being more rigid or being more vulnerable. When it comes to these two extremes and others alike, we may avoid the process of boundary setting altogether. One thing to note about this is it's totally reasonable- boundary setting is HARD!
Reasons why it may be hard to set boundaries:
We're afraid of hurting someone's feelings

It can be awkward

We might not know what to do or say

We're used to the boundaries we already have

It can be uncomfortable to have these kinds of conversations
When we don't set them, however, we might find ourselves in a sort of boundary no-man's-land, which is like floating in a space we don't have a lot of control over. Without appropriate boundaries we're sort of handing over decision-making power and in turn, end up doing what others want us to do and not necessarily what we want to do for ourselves.
How we benefit from setting boundaries:
It gives others a clear understanding

We can better detect our needs and tend to them

We may feel more connected with others

We can be more intentional with who we share and exchange information with

It allows us to balance our time (i.e. work and personal life)

We improve our overall mental and emotional well being!
Although not an easy feat, boundaries provide us with a sturdy foundation for our daily activities. Once we manage to put these boundaries in place, we're more equipped to handle things like life stressors and family gatherings. By no means do these boundaries have to be set in stone. Their fluidity is key since our lives and relationships are always changing.
Begin to think about the boundaries you have in your life right now. Write down the ones that work well and which ones you want to look different.
Stay Well,
Catherine at Revive
LIKE THIS CONTENT?
Subscribe to our Newsletter and our Social Media pages and get an alert when new content is available!
LOCATIONS
Stamford, CT 37 Glenbrook Road, Suite 3
Norwalk, CT 148 East Avenue, Suite 2A
Miami, FL 1110 Brickell Avenue, Suite 502
FLEXIBLE HOURS
Regardless of your schedule, we can find times that work for you.
CAN'T COME INTO THE OFFICE?
CONTACT US
 (203) 693-4917