Practicing financial wellness is self-love and
this 
is how to do it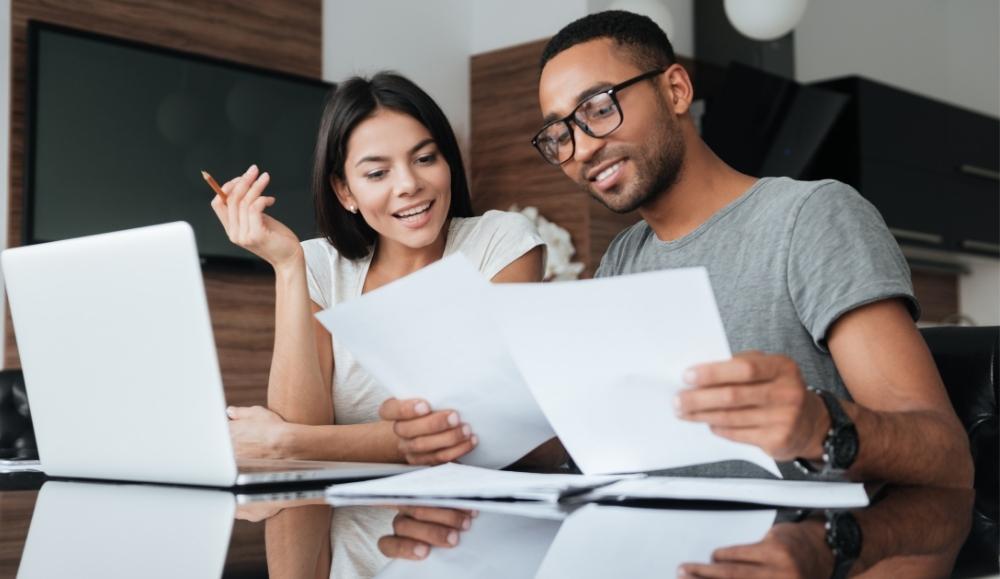 Loving yourself means taking care of yourself. But taking care of yourself means a lot of different things. Over the next few blog posts, we'll be slicing Wellness into bite sized pieces to connect your Self-love practice with your Wellness practice. First up: Education, Career, and Finances. To be concise, we'll call this piece of the pie: Financial Wellness. It's not as simple as "get an education," "get a good paying job," and "save your money." These may be helpful, but they're not an end-all-be-all to practicing financial wellness. That's like saying, "you can't love yourself UNTIL you do x" or "UNTIL you complete y." If it was all about the endgame then there'd only be one movie in the MCU (anyone else still grieving the loss of Tony Stark?).
If we're being honest, these three components of Financial Wellness create a lot of stress for people. And success in all three of these is measured differently for everyone. That said, we'd like to define financial wellness as not only the state of health of your finances but also how that status intersects with your mental, physical, and emotional wellbeing. Now, you can see, it's so much more than a dollar amount in your bank account.
Before we move on, we'd like to do a little myth busting around some common thoughts and feelings around Financial Wellness:
Not all education is formal and needs to result in a degree

You don't have to love your job to love your life

You don't have to be a millionaire to have financial wellness

Sometimes you just have a job to make money and not necessarily a career

You don't have to "love" hustle culture and other Americanized work ethics
If it's not just about having an adequate amount of money to fit your lifestyle, then what does it mean to exercise financial wellness? Let's go back to the connection to love here. Loving this part of your life means feeling more in control of it. It's not just about knowing what your financial situation is but understanding the why behind it. What is the purpose of saving money for YOU? Why are YOU in this job? Why are YOU in college? Examining the purpose behind your financial wellness actions is an important calculation to achieve optimal Financial Wellness.
Think about the next time you open your banking app (or open a bill for those of you not living in 2022). What feelings do you get right before? As you're logging in? The moment you see your balance? As we've said, checking on your finances (checking accounts, student loan debt, credit card limits) can bring on a lot of anxiety, especially when we're not giving them the attention they need. Just like your feelings, ignoring them is not an option, especially when you have certain financial needs or goals.
How do I start flexing my Financial Wellness muscles? Try these financial mindfulness exercises:
Scheduling time to set up a budget

Planning out your financial goals for one week/month/year out

Recognizing when to restrict yourself and when to give yourself more freedom

Reaching out to a friend, colleague, classmate, family member or mentor for advice

Reflecting on what it is you want out of your financial decisions
Stay Well,
Catherine at Revive
LIKE THIS CONTENT?
Subscribe to our Newsletter and our Social Media pages and get an alert when new content is available!
LOCATIONS
Stamford, CT 37 Glenbrook Road, Suite 3
Norwalk, CT 148 East Avenue, Suite 2A
Miami, FL 1110 Brickell Avenue, Suite 502
FLEXIBLE HOURS
Regardless of your schedule, we can find times that work for you.
CAN'T COME INTO THE OFFICE?
CONTACT US
 (203) 693-4917