Self-Care You Can Do RIGHT NOW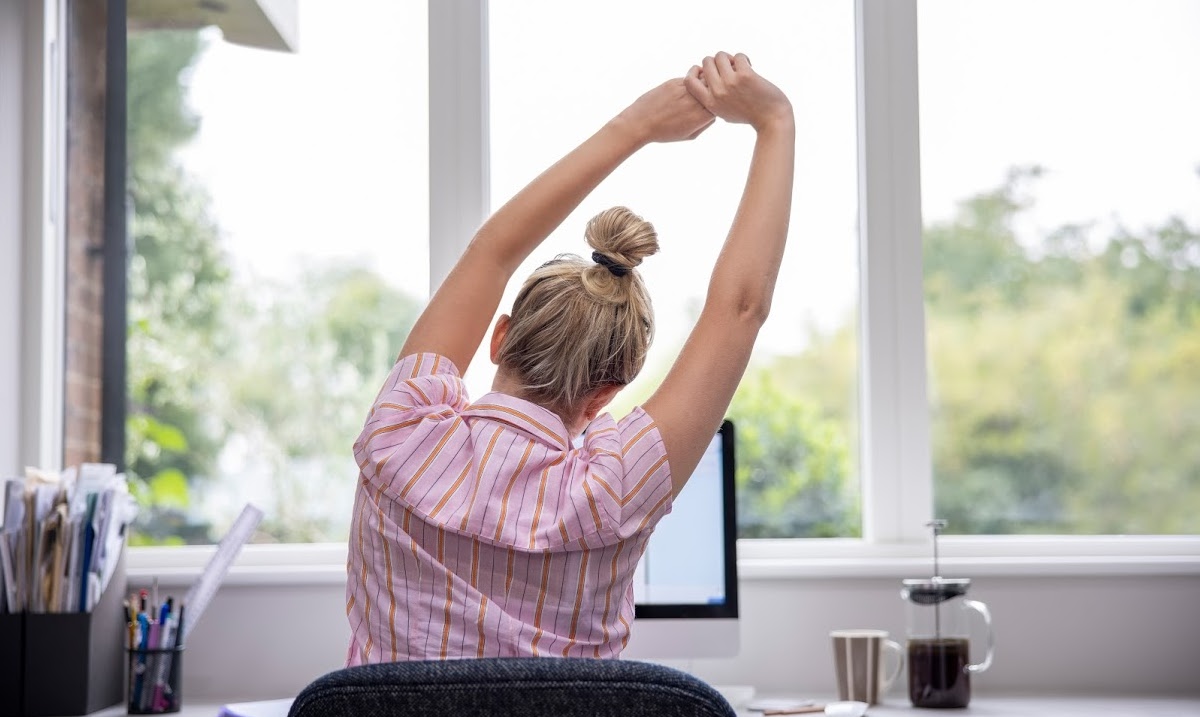 For some of us, when we think of self-care, it's nice to dream of spa days and lounging on a beach somewhere. Not that these aren't the "right" ways to practice self-care, but for many of us, they're too rare of an occurrence to count as the self-care that we probably need right now. When we wait for our vacation days or wait for that slower day of work, we don't allow ourselves to experience the benefits of engaging in a more practical and feasible self-care practice. You might be thinking, but if I don't have the time, then how can I do it? Here's how:
One way or another, we all lead busy lives. Whether that means taking care of family members, juggling multiple jobs, having a full course-load, or working long hours, our time is pretty filled up. The truth is, we're not going to be given "more time" and if we focus on allocating our time differently, we may realize that self-care can be found in smaller doses. That way, we're incrementally giving ourselves the breaks and time outs we deserve.
We can find self-care in our decision-making:
Picking up our phones and scrolling through Instagram may be the mindless five to 10 minute break we need. Or, maybe it's unfollowing social media accounts that hinder our mental health.

Setting boundaries- not only with ourselves and our work but also with others (family, friends, etc.) is a definitive self-care technique. I.e. Making dinner plans when we're yearning for connection or cancelling plans when we need some time alone.

Delegating tasks and utilizing people and/or resources in your community has self-care written all over it.

Becoming aware of how we're feeling can lead us to make choices that work better for us in the moment

and

in the long run. When we identify our stress, what's causing it and what might ease it, we're practicing self-care. 
"Let's make self-care boring," is something Amy Albero, LCSW and Founder of Revive has said. We may not think of general things on our to-do lists as forms of self-care, but in reality, they are. When we check off paying a bill, putting away the dishes, and/or folding our laundry, we typically get a sense of relief. There are so many daily tasks we're already doing that all constitute self-care.
Would it be great to have an hour or two a day of pampering? Yes. Is it realistic on a daily basis? Most likely, not. Seeking out self-care more often doesn't have to mean taking more days off, but more so uncovering it where we might not have been looking for it.
Stay Well,
Catherine at Revive
LIKE THIS CONTENT?
Subscribe to our Newsletter and our Social Media pages and get an alert when new content is available!
LOCATIONS
Stamford, CT 37 Glenbrook Road, Suite 3
Norwalk, CT 148 East Avenue, Suite 2A
Miami, FL 1110 Brickell Avenue, Suite 502
FLEXIBLE HOURS
Regardless of your schedule, we can find times that work for you.
CAN'T COME INTO THE OFFICE?
CONTACT US
 (203) 693-4917