7 mood-boosting foods to grab on your next grocery run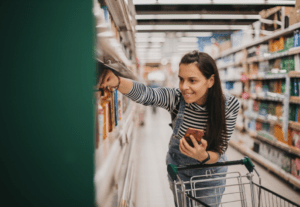 It's pretty well known at this point that when you get the right nutrients, it doesn't only benefit your body, but also benefits your mind. Check out these seven foods that help fight against stress and anxiety and lift up your overall mood:
Think about putting one of these 7 in your cart on your next grocery run!Even moreso, try finding foods that are rich in Vitamin C, E and B, Omega-3 fatty acids and fiber.There are SO many ways we can shift how we feel by being mindful of what's on our plate. 
Stay Well,
Cristina at Revive
LIKE THIS CONTENT?
Subscribe to our Newsletter and our Social Media pages and get an alert when new content is available!
LOCATIONS
Stamford, CT 37 Glenbrook Road, Suite 3
Norwalk, CT 148 East Avenue, Suite 2A
Miami, FL 1110 Brickell Avenue, Suite 502
FLEXIBLE HOURS
Regardless of your schedule, we can find times that work for you.
CAN'T COME INTO THE OFFICE?
CONTACT US
 (203) 693-4917