Treat Yourself at Home for $10 or Less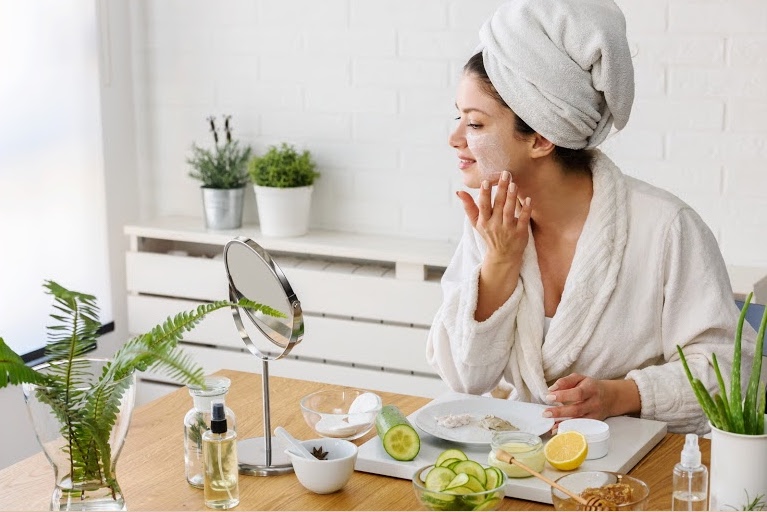 We've compiled a list of FOUR ways to treat yourself at home for $10 or less!
1. Try these soothing teas from Yogi ($4.31 / box) – they have flavors like Peppermint, Relaxed Mind, or Stress Relief, plus seasonal flavors, like Pumpkin Spice (of course!) AND one of our favorite parts are the messages on the tags of each tea bag! Grab a box at your local grocery store!
2. Curl up with a new book – Ok, so it's hard to find a book under $10, but we wanted to share some of our favorites reads. Plus, you can search for them for FREE on the Libby app (all you have to do is enter your library card and you can get access to both digital and audio books right on your phone/tablet/Kindle!). Some of our clinicians recommend reading these gems:
*Non-Fiction
*Fiction:
3. Light a new scented candle- When we think of Fall, we think about snuggling up, which is why this candle from Target, called "Cozy Nights" seems perfect (and only $9.99!).
4. Turn on the Fall-themed movies- here's mix of Halloween-y movies and other Fall favorites:
Hocus Pocus ($2.99 on Prime Video or with your Disney+ subscription)

Halloweentown ($3.99 on Prime Video or with your Disney+ or Hulu subscription)

Remember the Titans ($2.99 on Prime Video or $3.99 on YouTube)

Harry Potter Series ($3.99 Prime Video or Hulu subscription)

The Blind Side ($3.99 on YouTube or Prime Video)
Stay Well,
Catherine at Revive
LIKE THIS CONTENT?
Subscribe to our Newsletter and our Social Media pages and get an alert when new content is available!
LOCATIONS
Stamford, CT 37 Glenbrook Road, Suite 3
Norwalk, CT 148 East Avenue, Suite 2A
Miami, FL 1110 Brickell Avenue, Suite 502
FLEXIBLE HOURS
Regardless of your schedule, we can find times that work for you.
CAN'T COME INTO THE OFFICE?
CONTACT US
 (203) 693-4917