Recycled Thoughts and Gratitude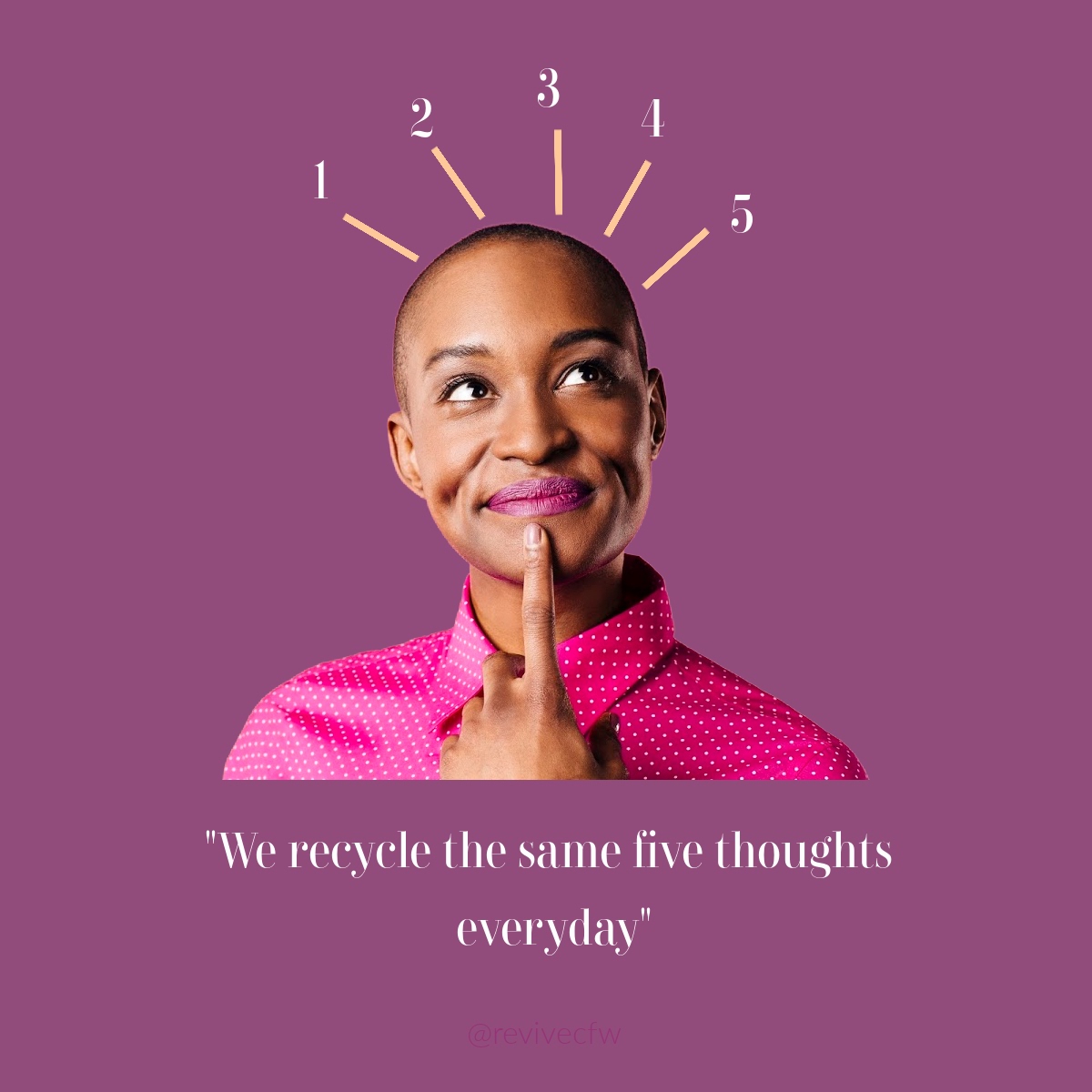 We're taking some time to reflect on gratitude. One of our clinicians, Heather Haase Bernatchez, shares with us about her own practice and how it came it be.
"Someone once said to me about six years ago that we recycle the same five thoughts every day.  When I heard that, I paid attention to what thoughts were taking up space in my head, and then I figured out if they were there via invitation or if they were uninvited guests.  What a surprise – they were indeed uninvited guests and way over their welcome length of stay!

I began to notice when these thoughts were happening and instead of listening to them on the endless loop, I would acknowledge them and say "No thank you, I don't want any more of that," and then instead state to myself what I didwant instead.  In addition to rearranging my reaction to those thoughts, I began a basic practice of gratitude. Before I got out of bed, I would start the day listing three or more things that I am thankful for and things about the day ahead that I was looking forward to.  Some days it was simply my pending cup of coffee.  Other days the list was much longer.  What I did notice about starting the day this way is it rerouted my train of thought onto a happier more fulfilling "track."  Practicing gratitude jumpstarted my day with good brain chemicals and simply put me in a better mood.  Whether or not you believe in the Law of Attraction, for me, happier positive thoughts and thankfulness produced happier more positive life experiences."
What are your five thoughts you want to recycle? How can you incorporate more gratitude into your day?
Stay Well,
Catherine at Revive
LIKE THIS CONTENT?
Subscribe to our Newsletter and our Social Media pages and get an alert when new content is available!
LOCATIONS
Stamford, CT 37 Glenbrook Road, Suite 3
Norwalk, CT 148 East Avenue, Suite 2A
Miami, FL 1110 Brickell Avenue, Suite 502
FLEXIBLE HOURS
Regardless of your schedule, we can find times that work for you.
CAN'T COME INTO THE OFFICE?
CONTACT US
 (203) 693-4917