Try these foods for energy, calm, focus + balance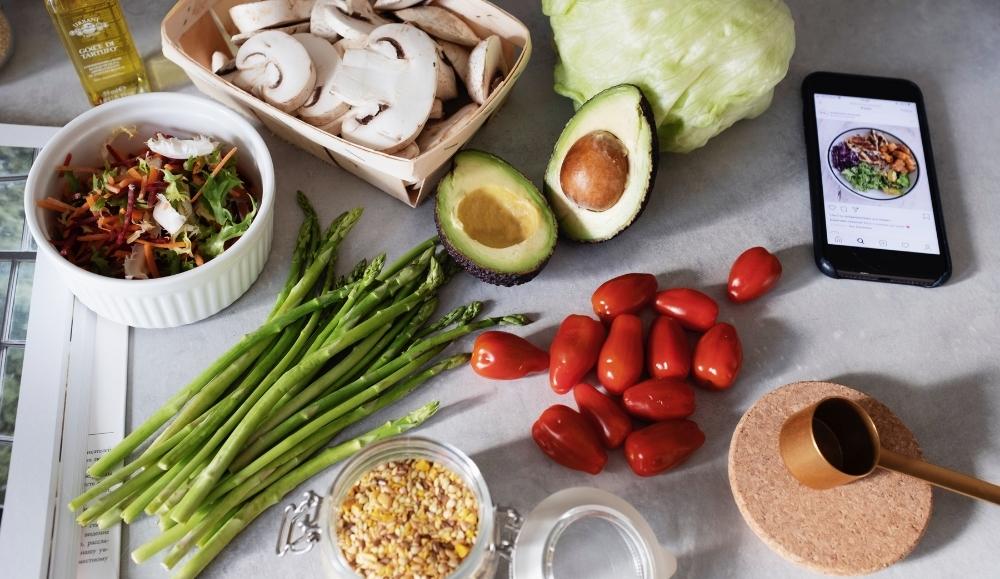 We know that foods can boost our mood, but did you know you can eat certain foods to overall shift how you're feeling? Read on to find out what to eat for energy, focus, calm, and balance!
Oatmeal- Your fluffy morning breakfast is a great example of a "slow-releasing energy" (see this) and it has B vitamins which are necessary to transform this cozy meal into energy that your body can use.
Spinach- Because spinach is high in iron, magnesium, and potassium, it makes for a great way to generate energy production in the body! Iron moves oxygen around (which, hello, we obviously need to keep going like the Energizer Bunny) and Magnesium and Potassium are this amazing duo that supports the functioning of our nerves and muscles!
Sweet Potatoes- The Vitamin C in this yummy veg aids in the movement of fats into our cells which manufacture energy!
Eggs- There are A LOT of great things found in your scramble and one of them is choline, which help get our muscles going!
Blueberries- It's been found that blueberries are both a cognitive and longevity superpower, in that this yogurt-topper actually helps prevent Alzeimhers!
Pumpkin Seeds- Because of their link to helping with your metabolism and immune system (thank you, Zinc!), having pumpkin seeds may actually improve your memory and overall capacity to think.
Tomatoes- The antioxidants and vitamins in your favorite marinara or caprese salad are packed with helpful nutrients.
Leafy Greens- Cue the kale caesar salad and green smoothies because leafy greens are a great way to keep your focus! They help prevent cognitive degeneration (like blueberries!).
Walnuts- The omega-3 fatty acids in walnuts are known for enhancing your mood, making it a great snack for a stressful afternoon.
Dark Chocolate- Other than being utterly delicious, dark chocolate contains antioxidants that have been shown to actually lower blood pressure and anxiety. If you want a calming effect then keeping a serving to two squares of at least 70% cocoa, any more than that may have the opposite effect due to the caffeine content.
Oysters- The high content of zinc in this seafood-lover's delight is directly related to stress management. Slurp!
Oranges- The Vitamin C-packed fruit is great for more than just after your childhood soccer games (remember?). It can help decrease anxiety, but make sure to eat these whole because that brunch OJ is really just a glass of sugar.
Turmeric- Being a root vegetable, it does a realty good job of grounding you (pun intended). Add a teaspoon of ground turnmeric to your smoothie or try some turmeric tea!
Kale- The actual act of chewing down on some crispy, crunchy kale is shown to have a calming effect. Not to mention that eating more kale (or other leafy greens) helps fight off sugar cravings and added sugar can throw us into all kinds of moods.
Black Rice- The key here is that a carb like black rice, quinoa, or oats keeps you at a steady state instead of spiking your energy levels like caffeine or sugar does. 
Coconut Yogurt– Fermented foods like yogurt, sauerkraut and kimchi have live probiotics that help balance the gut and when your microbiome is balanced, chances are you are as a whole!
Stay Well,
Catherine at Revive
LIKE THIS CONTENT?
Subscribe to our Newsletter and our Social Media pages and get an alert when new content is available!
LOCATIONS
Stamford, CT
37 Glenbrook Road, Suite 3
Norwalk, CT
148 East Avenue, Suite 2A
FLEXIBLE HOURS
Regardless of your schedule, we can find times that work for you.
CAN'T COME INTO THE OFFICE?
CONTACT US
 (203) 693-4917