Use music to up your mindfulness game in 5 steps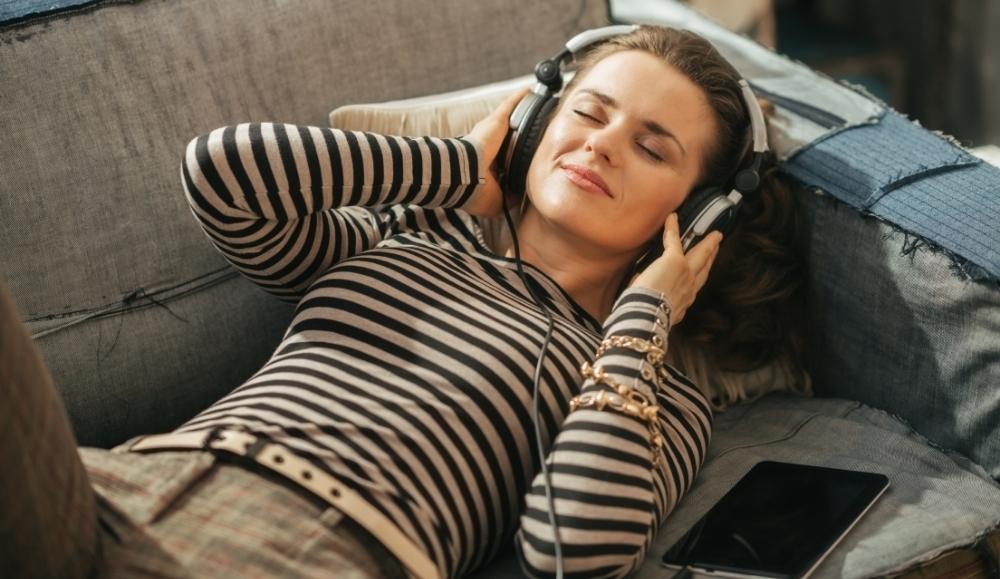 We're pretty aware of how music affects our moods. We're also probably guilty of intensifying a certain mood through music (you know, playing those sad songs when we're already upset?). The connection between music and our moods is pretty powerful. From being used in certain therapies and rehabilitations to curated playlists to enhance our shopping experience, we can tap into music for some powerful impacts. A 2019 study found that when participants made conscious decisions about their music selections, their moods after listening coincided with the mood of that particular music choice. So, how does mindfulness come into play here?
Mindfulness is all about turning our autopilot off and becoming aware of the present. Part of a valuable mindfulness practice is preparation, which is why we've created a "music x mindfulness" guide. Whether you're into french ballads or heavy metal, this is an opportunity for you to personalize your mindful music experience.
Define your musical interests.

As part of the preparation stage, it's important to note what types of music you like. No need to get timing specific yet, just write down a list of genres, artists, and/or songs you love.

Listen to your music.

Umm, what else would you do with it? The difference here is listening to it for the purpose of identifying the mood it brings you. Sometimes we listen just to listen and that's all well and good. For this, pay attention to not just the lyrics and the rhythm, but what your reaction is to them. Is it soothing? Exciting?

Organize your music.

You may already have a ton of playlists, and if that's the case then I encourage you to take a deeper look at them. Ask yourself why you chose certain songs for certain groupings and edit accordingly (if needed). If creating a "mood" playlist is new to you (maybe you create playlists based on decades and genres alone), then this is an opportunity to pay attention to the emotion these songs have and the feelings that come up for you upon listening.

Name your playlists.

Take a moment to think about what these are for. Are you looking for something uplifting? Perhaps you're generating a playlist to help relax you when you're stressed. Feel free to get creative here (we love our "

Sunday Scaries

" and "

Windows Down

" playlists on Spotify!) or simply name each playlist by the mood you're trying to achieve or according to the one you have.

Put it into practice.

By following these steps and bringing awareness to your music choices, you've already begun exercising mindfulness. The intentionality behind this preparation is the map to help you to your destination. The next step in putting these playlists to use is similar in that you're expanding your awareness to whatever mood you're experiencing. Identifying that mood or feeling is your signal to press play on what route on the map you want to take (i.e. playing "Get Cozy" when feeling restless).
Try out these 5 steps to create your very own "Music x Mindfulness" guide. For more help and inspiration, check out our Spotify account here!
Stay Well,
Catherine at Revive
LIKE THIS CONTENT?
Subscribe to our Newsletter and our Social Media pages and get an alert when new content is available!
LOCATIONS
Stamford, CT
37 Glenbrook Road, Suite 3
Norwalk, CT
148 East Avenue, Suite 2A
FLEXIBLE HOURS
Regardless of your schedule, we can find times that work for you.
CAN'T COME INTO THE OFFICE?
CONTACT US
 (203) 693-4917