Meet Maria! Our April Provider of the Month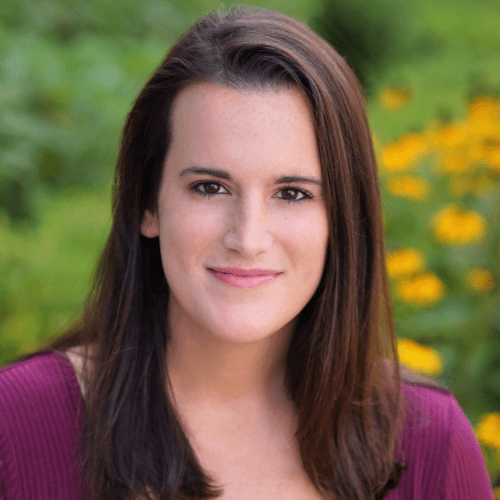 We asked Maria about motivation, self-trust and people pleasing since our upcoming episodes of Wishing You Well have to do with these topics. Learn more about Maria down below and see what she has to say about these topics!
Meet our Provider of the Month!
Q: What do you look forward to most about the Spring?
MP: Getting outside for walks in the sun. My favorite way to decompress after work is to put on a podcast and go for a walk. Spring makes it that much more enjoyable.
Q: What's a tip you have for someone struggling with motivation?
MP: Start small. Start with 5-10 minutes of the task you are trying to complete, and work your way up from there. Be mindful, commit to that small time frame, and check in with yourself after. If you feel up to doing more, then go for it, if not, try again the next day. It can be a lot less overwhelming to commit to doing something small than big, and usually, I find that once I get going I am feeling more motivated to do a little bit more anyway.
Q: How do you learn to trust yourself?
MP: Reflection. Think back to when your gut instinct told you what the right answer was, or was telling you what you needed to know. Usually, you were right. We know ourselves better than anyone.
Q: What advice do you have for someone trying to quit people pleasing?
MP: This is something I still am working on and there are two factors I repeatedly remind myself of. One, it is impossible to make everyone happy all the time, and two, it's okay to make mistakes. We're human and we're not always going to get it right, and that's okay!
LIKE THIS CONTENT?
Subscribe to our Newsletter and our Social Media pages and get an alert when new content is available!
LOCATIONS
Stamford, CT
37 Glenbrook Road, Suite 3
Norwalk, CT
148 East Avenue, Suite 2A
FLEXIBLE HOURS
Regardless of your schedule, we can find times that work for you.
CAN'T COME INTO THE OFFICE?
CONTACT US
 (203) 693-4917