You Don't Need the Newest Water Bottle to Drink More Water, Here are 5 Ways!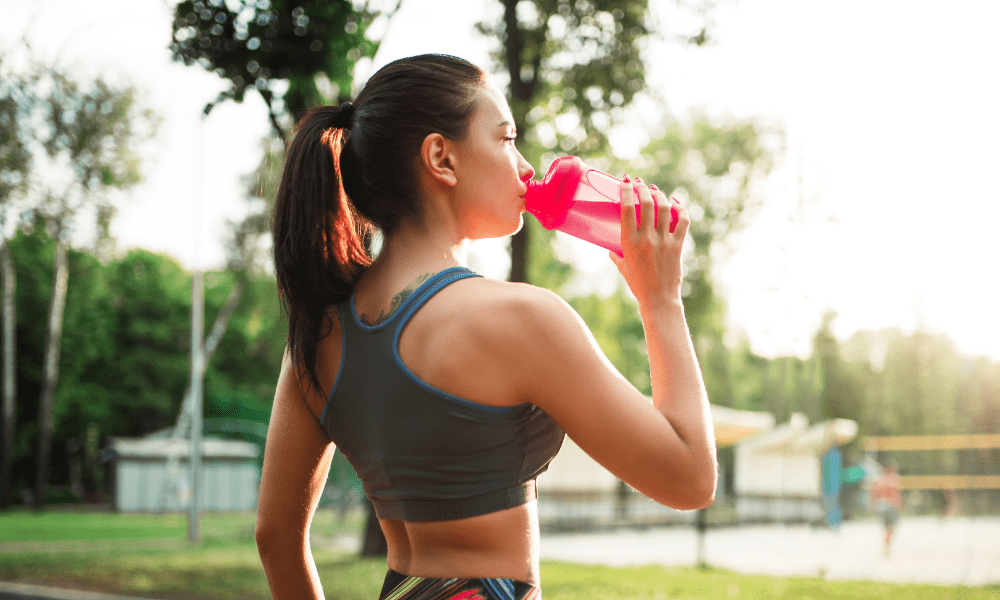 Have you been scrolling on TikTok and seeing all the new trendy water bottles that everyone is carrying around? Have you also tried to buy one but it's sold out indefinitely!? While it may help some people drink more water, it's not the only way to complete your hydration goals. Here are five other ways to complete your daily goal! 
Take water on the go

: Bring water anywhere you go. It doesn't have to be the newest water bottle, but anything you already have will get the job done. Many places you go throughout the day might already have installed water bottle filler fountains, which really helps. In addition, if you constantly see your water bottle then it'll remind you to drink more. 

Use your phone as a tool

: Set reminders on your phone or calendar to drink water at certain times. There are also many

apps

that help you track your daily water intake and will remind you throughout the day. You can also see your achievements on the app which can help give you the much needed push on the days you're feeling less motivated.

Change it up

: Need some flavor in your life?  Squeeze some lemon, lime, or both into your next fill-up. Or, slice a few pieces of cucumber, lemon and mint for a spa infusion. If you don't like the taste of water alone this will really go a long way in your hydration goals. There are so many different variations that you can mix up your water! This can also help swap out other sugary drinks you may be consuming.

Drink a glass while coffee is brewing

: Try drinking a glass of water when you first wake up in the morning and before each meal. It really will make a difference in your day. Doing so will also tie into other daily routines, which can help ease the pressure of getting your goals met. Our resident holistic dietitian, Elisabeth DiDonato, MS, RDN explains why drinking water before coffee is important when she joined the Wishing You Well podcast. Give it a listen to learn more about this important habit! 

Challenge a friend

: There are so many people out there that may have the same goals as you. Especially right now, when many people are still committed to their New Year's Resolutions. There's nothing wrong with a little friendly competition. Track your goals with a friend to stick to your commitments, feel more motivated and conquer your goals!
I hope this helps you reach all your hydration goals! Which one has helped you complete your daily recommended water intake?
LIKE THIS CONTENT?
Subscribe to our Newsletter and our Social Media pages and get an alert when new content is available!
LOCATIONS
Stamford, CT 37 Glenbrook Road, Suite 3
Norwalk, CT 148 East Avenue, Suite 2A
Miami, FL 1110 Brickell Avenue, Suite 502
FLEXIBLE HOURS
Regardless of your schedule, we can find times that work for you.
CAN'T COME INTO THE OFFICE?
CONTACT US
 (203) 693-4917