4 ways to get moving in the sand!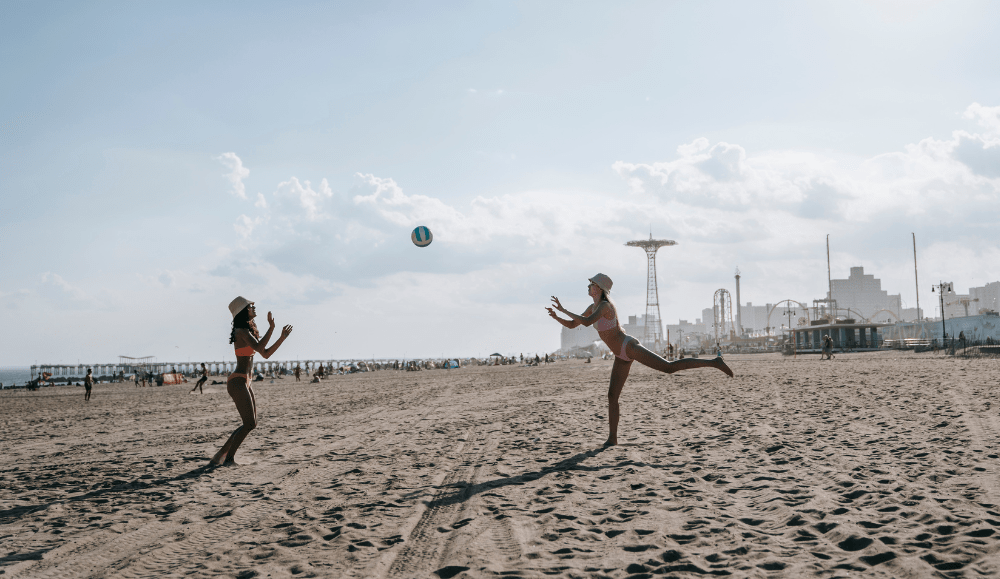 Ready for a beach day? Time to pack all the essentials: towels, bathing suit, sunscreen, water bottle and everything else that comes with a nice day by the water. While you're taking time for yourself at the beach, it's fun to switch up the lazy lounging days with some active ones. Plus, if you're taking a week-long vacation, you might want to get moving on some of those days. Here are some ways to switch up your sleepy day and get moving in the sand: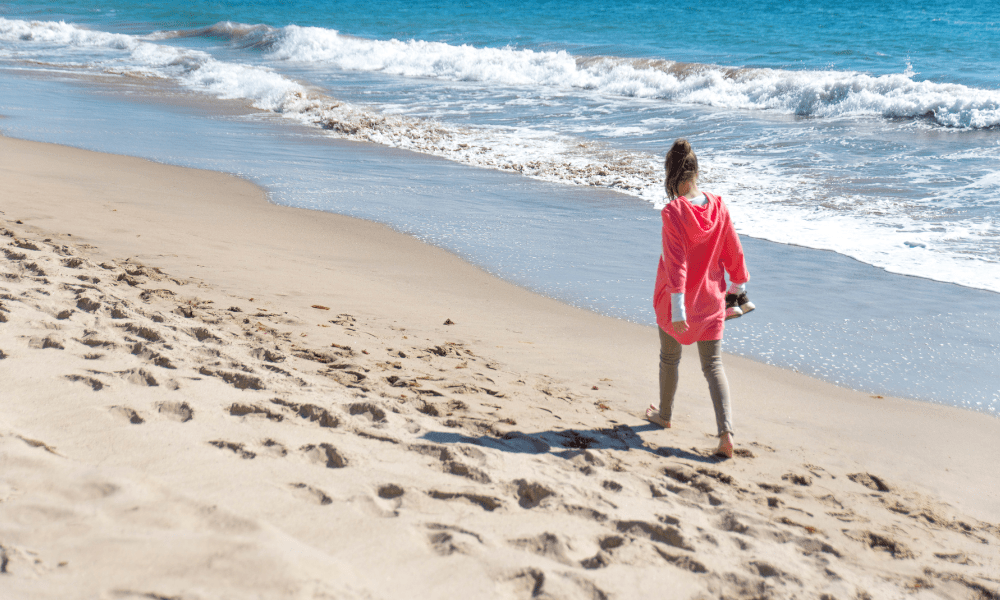 Walking
Taking a stroll along the water, either in the sand or on the boardwalk, is one of the easiest ways for you to get your body moving, but that doesn't make it any less beneficial. You can use that walk to collect shells or engage in a walking meditation. If you want to make it a more active walk, lace up your sneakers and press play on an upbeat playlist! (We've got you covered! Check out our playlists on Spotify!)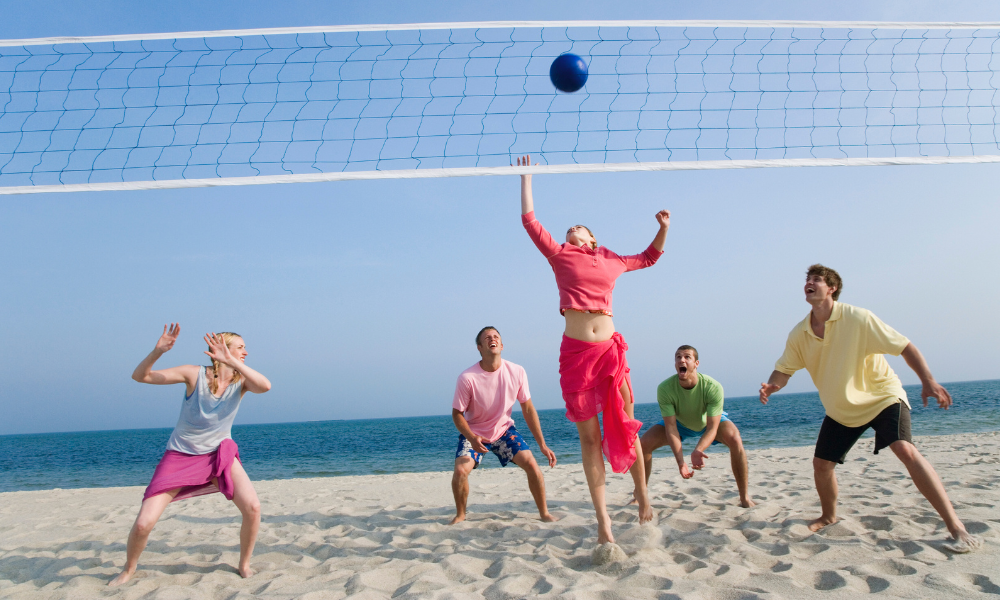 Beach Games
Hitting the sand with some friends? Pack a few beach games and get active together. Pro Kadima? Bocce? KanJam? Spikeball? Or, bring your summer Olympic dreams to life and channel your inner April Ross and Alix Klineman. Whether you keep it friendly or get competitive, any of these games will get your heart rate up!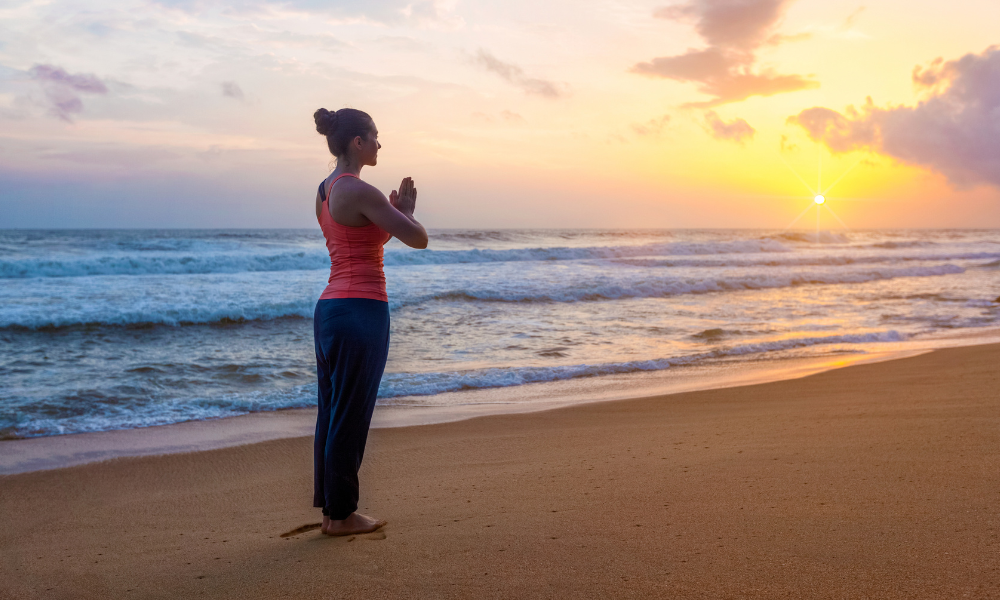 Yoga
Beach yoga is more than an Instagram aesthetic. If the beach is already a calming place for you, then it may be the perfect spot to harness that and practice your flow. If you need a guide or instructor to help you get into Half Moon, throw on a YouTube video, like this one. While moving through your poses, embrace the natural environment around you by facing the beautiful sunrise and listening to the crashing waves.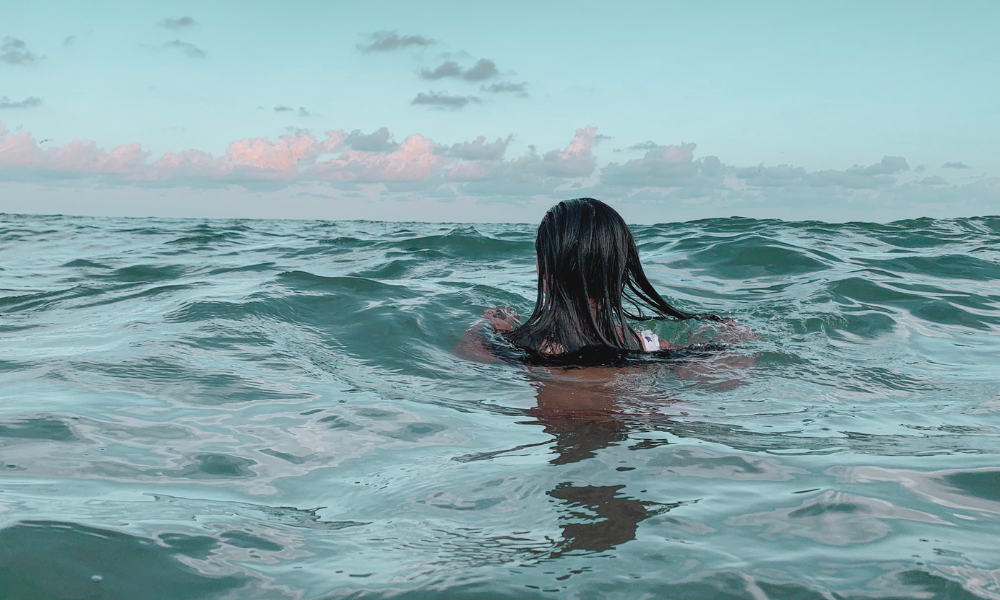 Swimming
While this may be an obvious one, (doing laps, jumping over swells, or just floating around on your back) getting in the water is such a fun and simple way to move your body. You don't have to be the girls from Blue Crush or be Katie Ledecky to reap the benefits. Not to mention, it's a refreshing way to stay cool when you've been laying out in the sun all day.
What's your favorite way to get moving at the beach?
Stay Well,
Cristina at Revive
LIKE THIS CONTENT?
Subscribe to our Newsletter and our Social Media pages and get an alert when new content is available!
LOCATIONS
Stamford, CT
37 Glenbrook Road, Suite 3
Norwalk, CT
148 East Avenue, Suite 2A
FLEXIBLE HOURS
Regardless of your schedule, we can find times that work for you.
CAN'T COME INTO THE OFFICE?
CONTACT US
 (203) 693-4917