How to know when you've reached financial planning burnout- it's a thing!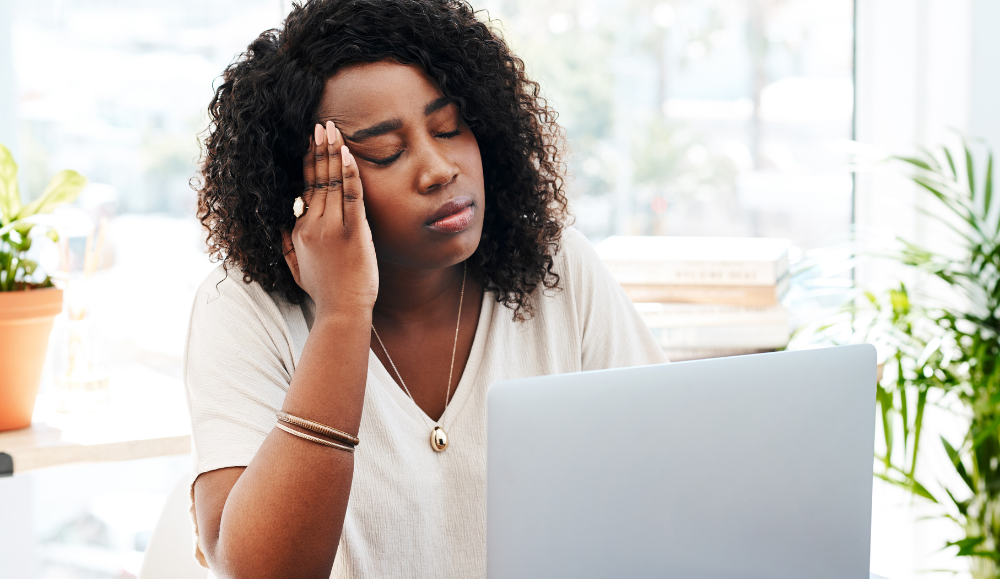 When you have all of your expenses down to the very last cent, it can be super rewarding. You know where your money is, when it comes in and where it's going next. Needless to say, you're on top of it. This mega-planning may be keeping you in line to retire when you're 55 but dare I ask, at what cost?
During our Instagram Live, Amy Albero, LCSW and Founder of Revive said that practicing financial wellness is about, "Finding a way to balance your finances in a way that's not completely overwhelming."
For one reason or another, you might be seeking a sense of control when it comes to your financial situation. The tricky part is that you could get so caught up in it that it ends up controlling you. And the reality is, not all of it is in your control (Hello, 2022 Inflation and 2008 Financial Crisis). Unforeseen events may be to blame for your excessive financial efforts, but there's still room for you to loosen up around this and for good reason. Enter: Financial Burnout.
There's practice and then there's obsession. If your financial spreadsheets are more restrictive than rewarding then it may be a sign to make some adjustments. After all, your financial awareness and planning isn't meant to keep you from what you love or keep you from going where you want to. It's simply a guide to help you best manage how to make those things happen. When the Guide becomes the Guilt-tripper or Strict Parent, that's when it's no longer working with you but against you.
Just like Amy was alluding to, it's a give and a take. Creating balance between taking care of the financial portion of your life and living the life you want is optimal. What kind of adjustments might you make to keep you from hitting financial burnout?
Stay Well,
Catherine at Revive
LIKE THIS CONTENT?
Subscribe to our Newsletter and our Social Media pages and get an alert when new content is available!
LOCATIONS
Stamford, CT
37 Glenbrook Road, Suite 3
Norwalk, CT
148 East Avenue, Suite 2A
FLEXIBLE HOURS
Regardless of your schedule, we can find times that work for you.
CAN'T COME INTO THE OFFICE?
CONTACT US
 (203) 693-4917