5 steps to take to start feeling financially well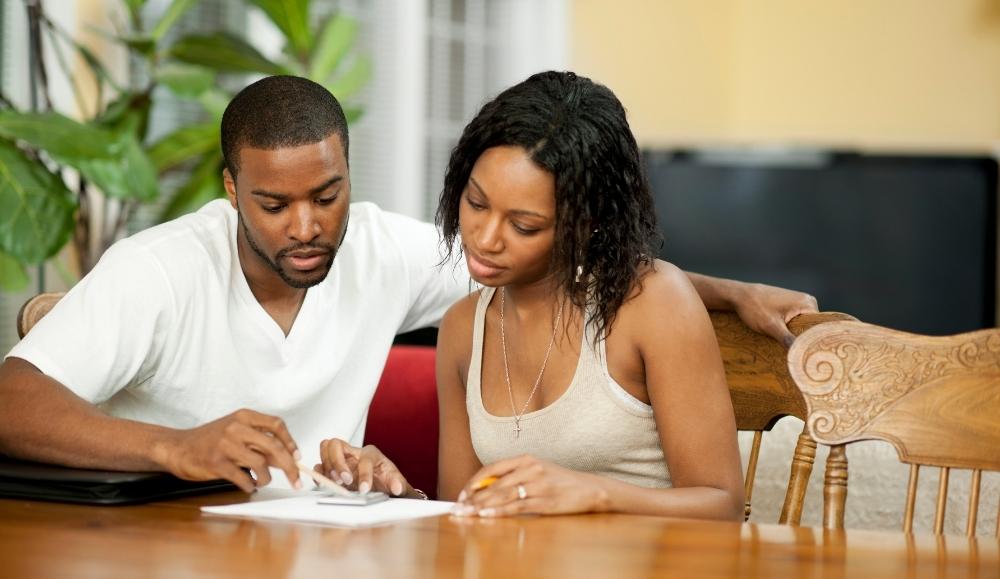 With gas prices and grocery bills steadily increasing and an impending recession upon us, it's no wonder you may be under more financial stress than usual. Just like any other type of stress though, distracting yourself from it isn't going to make it go away. It can be intimidating to face the reality of your financial situation, but take that as a sign of its importance rather than something to scare you away.
Being "financially well" isn't all about hitting a dollar amount in your bank account. Although that may be your goal, you don't have to wait for it to begin a practice of financial wellness. There are ways to manage all that money stress without hitting the lottery jackpot.
Financial wellness can be grouped right in with your mental and emotional health. How much you make, save, and spend directly feeds into your mental and emotional states. The anticipation of being promoted and the anticipation of purchasing a large kitchen appliance have major psychological effects (both very different but perhaps equally as intense). Unforeseen expenses too, like medical emergencies, car repairs, and vet bills. All of these have such a pull on our overall well being.
Making strides to improve your financial wellness doesn't have to happen in leaps but rather it can be in small, careful and calculated steps. As we inch our way along with you throughout the month, try one of these to give yourself the nudge to get started:
Curb online shopping urges – just because it's on sale doesn't mean you should buy it!

Stick to generic brands at the grocery store – a lot of times they're the same and so much less $!

Make more "free" plans with friends – picnics in the park, walks around the neighborhood, hiking a local trail, a day at the beach!

Create and stick to a budget for the month – Want some help with this? Be on the lookout for our Budgeting 101 guide! Coming soon!

Ask for help- Talk to trustworthy and knowledgeable people with whatever you specifically need help with!
Which one of these will you try this week?
Stay Well,
Catherine at Revive
LIKE THIS CONTENT?
Subscribe to our Newsletter and our Social Media pages and get an alert when new content is available!
LOCATIONS
Stamford, CT
37 Glenbrook Road, Suite 3
Norwalk, CT
148 East Avenue, Suite 2A
FLEXIBLE HOURS
Regardless of your schedule, we can find times that work for you.
CAN'T COME INTO THE OFFICE?
CONTACT US
 (203) 693-4917