Meet Angela! Our February Provider of the Month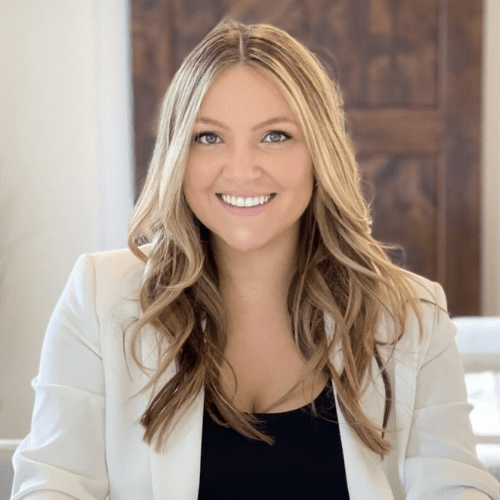 Angela earned her Bachelors in Social Work with a core focus in Women's Studies from Providence College, followed by a Masters Degree in Social Work from New York University. Angela has experience working as a therapeutic foster care clinician and adoption social worker where she served children, families, adolescents and young adults struggling with trauma, anxiety, depression, and life transitions. Angela uses a strengths-based approach to empower clients and help them incorporate healthy coping skills into their daily lives. Angela uses elements of Cognitive Behavioral Therapy, Motivational Interviewing, and Solution-Focused Treatment when working with clients to best meet their needs and goals. Angela meets the client where they are at and provides a safe space for support, reflection and growth. Angela is passionate about helping clients become the best version of themselves in order to live a healthy and happy life.
Meet our Provider of the Month!
Q: How do you practice self-love?
AM: I practice self-love by doing my best to be grateful for what my body can do. My body keeps me safe, my body is able to move, my body is able to think and feel. I have been surrounding myself with people and content on social media that supports this view of self-acceptance. I have been using affirmations when feeling unhappy with myself such as: I am human, I make mistakes and that's how I learn, I am able and I am strong.
Q: What book are you currently reading?
AM: I am currently reading Never Lie by Freida McFadden.
Q: What's the most rewarding part about being a therapist?
AM: The most rewarding part of being a therapist is having the honor of watching clients evolve. I also love constantly learning from my clients. They truly inspire me.
Q: You've done a lot of work with maternal mental health and are even running a Moms group that starts February 7th; what drew you to this area of the work?
AM: Can't wait for the group to start! I always had an interest in women's health. I have worked in the adoption world and foster care system where I was able to witness the lack of support and resources available for women who are TTC (Trying To Conceive), pregnant, or a mother. I enjoy holding a safe space for these women and am always amazed by their resiliency.
Q: What's one thing you'd like the moms out there to know who are contemplating joining your upcoming moms support group?
AM: If you are looking for one hour a month that is solely dedicated to all things motherhood then this is the group for you! It will be a place of connection, relatability, and support. It is an open group discussion where we can dive into topics such as, identity, self-care, and personal experiences of being a mom.
Learn more about Angela in her Wellness Professionals bio here!
LIKE THIS CONTENT?
Subscribe to our Newsletter and our Social Media pages and get an alert when new content is available!
LOCATIONS
Stamford, CT
37 Glenbrook Road, Suite 3
Norwalk, CT
148 East Avenue, Suite 2A
FLEXIBLE HOURS
Regardless of your schedule, we can find times that work for you.
CAN'T COME INTO THE OFFICE?
CONTACT US
 (203) 693-4917