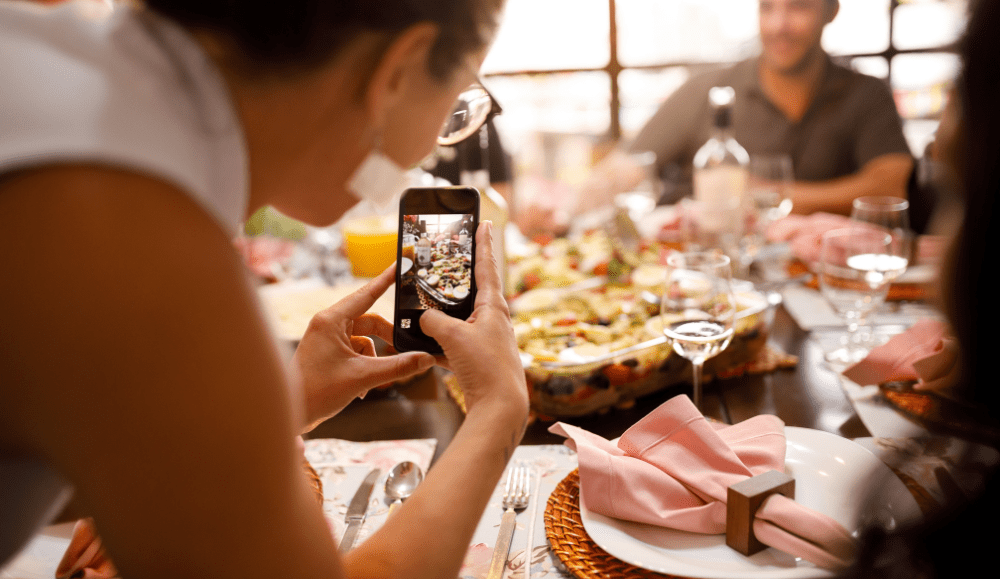 We all see it. "What I ate in a day." "My weight loss journey." "Food porn." And then there's the endless snippets of advice during our doom scrolls. How do we piece out what's true and what works for us versus what worked for one person? With so much information so readily available to us, it can be difficult to sort out all of the overlapping and conflicting messages put out there.
One Instagram account tells you how great getting protein from meat is and one tells you how eating a vegetarian or vegan diet is the best. How do we figure it out? I'm not a nutritionist or a dietician, so I'm not going to provide you with that answer. So, how do we navigate this? 
Start reading.

Add some books to your cart or download audio or digital copies from Libby about different health topics you're interested in. When you get to reading, you're essentially getting to experience the nuances of the whole sandwich, not just glimpse or a bite of it. A lot of information that gets put out there on social media is "buzzy" and eye-catching. Diving into a book (or books, preferably) gives you the opportunity to get the full picture.

Follow various social media accounts.

When we follow one account with one strong view (I'm looking at you Carnivore MD and Liver King), the information you digest is pretty restricting. Expand your search and follow a few accounts (i.e. plant-based) to give yourself access to multiple views. Doing so, will help you get a broader understanding of the research and ultimately help you decide what works for you.

Think about the credentials.

Your favorite influencer or health-enthusiast doesn't have to be a Harvard grad; they just can't be a "self-proclaimed nutrition expert" without anything to back that up. Take Max Lugavere for instance. He's the host of the Genius Life Podcast (one of my faves), where he discusses various aspects of health and well-being. He is not a nutritionist or dietician and doesn't claim to be one. He actually starts off his podcast by introducing himself as a filmmaker, Health and Science Journalist, and author of three books. What he does is research and then communicates that research to his audience. His diligent research and sharing of where that research is from gives him the credibility I need to trust a lot of the information he puts out there.

Listen to diverse podcasts.

If you have a certain health and wellness podcast you turn to, think about the guests the host has on. Are they challenging themselves to learn something new or just having someone on to confirm their own biases? Max, of

The Genius Life

, a very pro-meat in your diet guy, doesn't keep vegans from the mic. He's open to learning and appreciates what information others bring to the show, no matter the differences in nutritional practices.
Ultimately, you may find that exposing yourself to more content is overwhelming. However, it's necessary to give yourself the choice of many rather than a narrow and limiting one. As your search bar expands you'll get a well-rounded understanding of where to take your own health journey.
LIKE THIS CONTENT?
Subscribe to our Newsletter and our Social Media pages and get an alert when new content is available!
LOCATIONS
Stamford, CT
37 Glenbrook Road, Suite 3
Norwalk, CT
148 East Avenue, Suite 2A
FLEXIBLE HOURS
Regardless of your schedule, we can find times that work for you.
CAN'T COME INTO THE OFFICE?
CONTACT US
 (203) 693-4917